"This Week in the Hollow" is a weekly series sharing glimpses of the adventures from our simple life in the hollow.
This is our 12th year of homeschooling our little ones and our not-so-little ones. With each homeschool year, our children have grown, our curriculum has evolved, and our appreciation for family, hard work, and togetherness has been priceless.
In the beginning of our homeschool journey, I fell into the trap of thinking I had to do it all and that we needed "all the things." I thought that our template for our homeschool program needed to mirror that of the institutional brick and mortar education system format.
But as time went on, I was met with the reality that our homeschool program could naturally become what God intended it to be, in the first place. Once I had that first "Ah-Ha!" moment, the unexpected blessings and the freedom that homeschooling offers, began to be more evident with each year.
The decision to homeschool was not only meeting our family's special needs during life-changing challenges (cancer and tragic loss), but it was also addressing our children's unique individual learning styles, in a way that made more sense.
PIN FOR LATER:
Read more about our homeschool journey here.

Some days we finish strong. While other days, we wish there was a way to reset or press a pause button. Ha!
Welcome to "real life!" Real life comes with its challenges and hurdles. It comes with its defeats and victories. Sometimes life can get messy! But whatever season or moment we are currently walking through, those seasons and small moments help us encourage our little ones growth and development through an eternal perspective.
I have to remind myself regularly that to do something well, does not require perfection. Nor does our mission at hand, need to fit into a self-restricting man-made box. They are only little for a short time. We are preparing them for the marathon of life, not a short sprint. Amen!
This picture was taken from last year's first day of the homeschool year.
With that being said, after a long summer break, I like to plan for a First Day of Homeschool bash. Each year is different. Some years, I will go all out. Other years, I am only able to do one or two things. But either way, I try my best to make sure that each of our children know that we are rooting for them and that we're in this together.
Each year, we start our first day of homeschool lessons after Labor Day. We typically start with a week of light lessons. Most of them will be centered around group activities, character building, and a biblical lesson.
**This post contains affiliate links. Please see full affiliate disclosure here.
HERE ARE SOME OF OUR FAVORITE FIRST DAY OF HOMESCHOOL, YEARLY TRADITIONS
1. DECORATE LIKE IT'S A PARTY
The littles and I love to have "dance parties" to our favorite tunes during the day. So, when we start a new homeschool year, we naturally want to celebrate with a fun theme. I love seeing their little faces and the reactions they make as they walk down the stairs. They are always greeted with a "Happy First Day" welcome.
Decorating for a special occasion, doesn't need to cost any extra money and it certainly does not need to be extravagant or fancy. I love to just shop our farmhouse and reuse items and do my best to make it all work together.
The main purpose for decorating is to celebrate and help our little ones get excited for what the Lord has in store for this coming homeschool year. We want them to know that this is an important time in their lives. It should be celebrated and not something to dread. It is instilling that love of exploration, discovery, and learning for their world around them.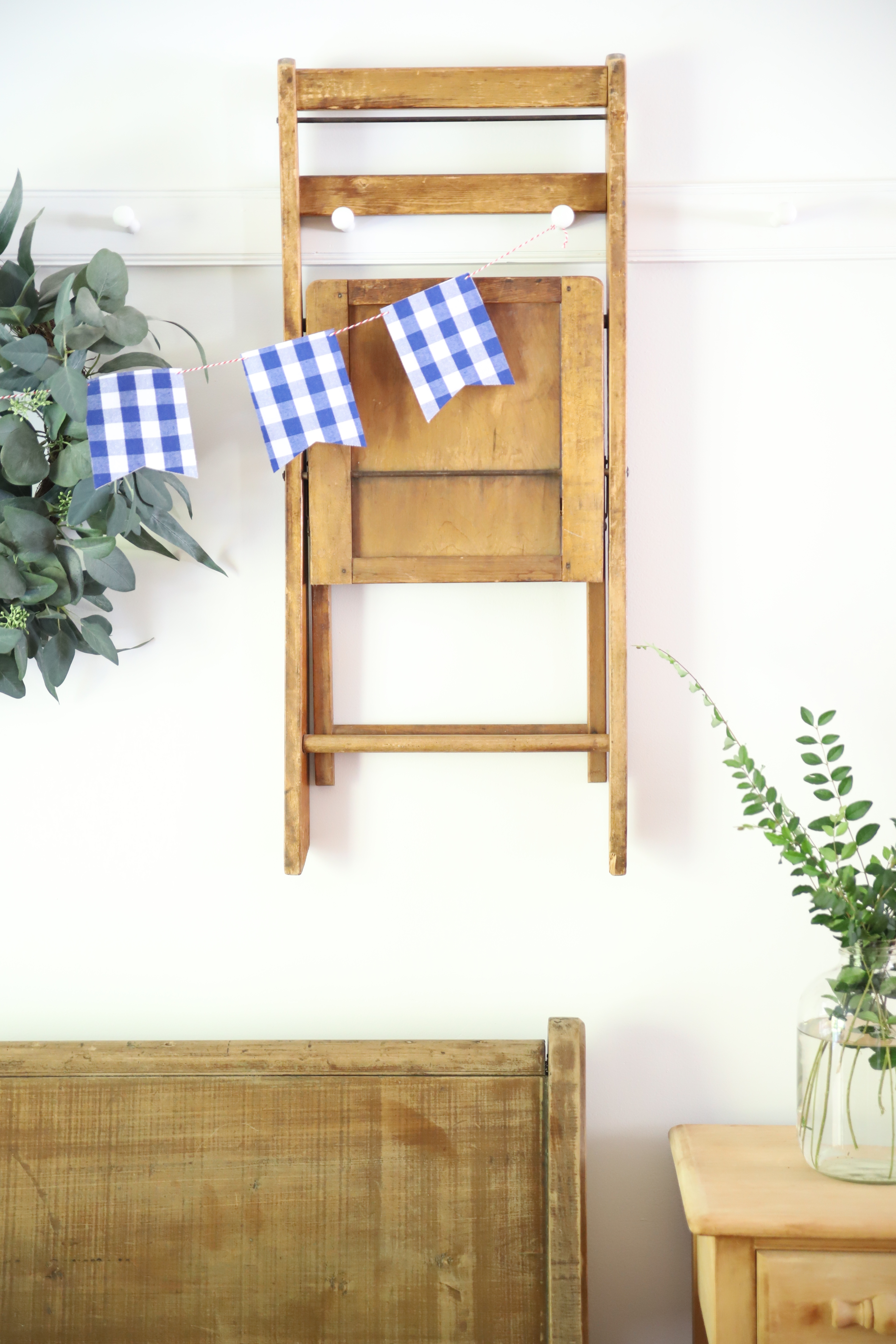 2. SET THE TABLE WITH SPECIAL ITEMS
I like to shop our farmhouse for interesting and special items to set the table with. This year was no exception.
I love how even though the items are a mismatch of things and different occasions and seasons, they still somehow say, "Celebrate!"
When we have these types of celebrations, it is a great opportunity to practice manners and dining etiquette. It also is a way to cultivate a servants heart as they practice serving others before themselves.
3. PREPARE A SPECIAL BREAKFAST
I like to make a special breakfast recipe to ring in the new homeschool year.
The past several years, I have prepped my sourdough starter for a large batch of pancakes or waffles. The littles enjoy whipping up some homemade whipped cream and topping their pancakes with fresh berries, seeds, and sometimes nuts.
I added some candles and paper umbrellas to add to the festive theme.
4. GIVE A GIFT
Finding a gift is another thing that doesn't need to cost a lot. During the year, I always keep my eyes open for a simple gift that I know that our littles would appreciate.
Some years, they get multiple items like new pencil cases or new markers or jelly pens. Other years, it may be a new game or journals.
This year, I came across these inexpensive art paper books. Our littles love to create pictures and scenes on scratch paper and construction paper. When I saw these, I thought they would be perfect for individual gifts that spark creativity. They were a BIG hit!
I found these at a local outlet store, but you can find similar ones at most Hobby Lobby, TJ Maxx, Ross, or Marshalls stores around your area.
5. CARVE OUT TIME FOR A SPECIAL DEVOTIONAL
Our group devotional time is one of my favorite times during the week. It is a great way to teach life lessons, build character, and help grow in our faith. It is important for us that our children understand that we are not simply educating and checking the block.
This has never been just about making good grades or meeting institutional standards or formats. This is an important time to help our littles learn how to deal with the things of life that may come their way. That includes successes, as well as failures.
6. DO A CRAFT OR GROUP PROJECT THAT HELPS SET GOALS
While my husband was still on active duty and attending one of his senior aviator courses, one of the assignments was to do some "goal mapping." We also did a similar "vision board" during my health coach training with the Institute for Integrative Nutrition.
I had other craft ideas planned, but the littles really enjoyed this simple exercise. So we stuck with this one. We laughed and giggled at some of the little one's answers. Our 7 year old started with a car on her goal map! Hahaha! I had to remind her that we wanted to look a little more further in for the homeschool year. Such a fun memory!
I joined them and drew up my own goal map. We'll revisit them at the end of the homeschool year and track our progress. Goal mapping helps us visualize the steps necessary to achieve our goals. It is a great visualization tool.
7. EXPLORE THE OUTDOORS
This is another simple way that doesn't need to be super elaborate.
One year, I found some treasure hunt check lists at the dollar spot at Target. It had an autumn theme which was perfect for the start of the homeschool year, with the anticipation of the fall season kicking off.
Heading outdoors to play, ride bikes, climb, go on a hike, or just catch some rays and some fresh air, is a great way to stay active and get your body moving. Not to mention, the outdoors offers lots of opportunity for discussion about nature, natural science, and God's beautiful creation.
8. TAKE FIRST DAY SCHOOL PICTURES
I took pictures off and on over the years, but it wasn't until recently that I was able to take more professional looking photos with my DSLR Canon camera.
I love that I can add all those photos into an album for each of them and give it as a gift, when our littles are grown and ready to fly the coop.
9. PREPARE A FAVORITE DINNER WITH SPECIAL DESSERT
In this case, I did not bake any fresh cakes or pastries. Instead, I chose to pick up some tropical-like fruit to go with the current lesson in our Galloping the Globe curriculum.
This is dragon fruit. It is a cross between kiwi and a radish in taste. This particular one was very mild. Those in the past tasted a bit more earthy and questionable. (smile)
10. WATCH A SHORT EPISODE OF YOUR FAVORITE FAMILY-FRIENDLY SHOW
When we don't have time to watch a full movie, but we want to enjoy a show with the kids, we like to watch old TV shows on Amazon Prime. Little House on the Prairie, The Walton's, and The Andy Griffith Show are some that we all enjoy watching.
We like to pop popcorn on the stove for a lighter dessert to finish off the very full first day of the homeschool year. Making a butter and honey caramel-like topping is simple and fun. Get the step-by-step details on Pinterest here.
PIN IT FOR LATER:
These ideas don't have to just be for homeschoolers. You can also enjoy these ideas with your children who are enrolled in a private or public school program. It is just a fun and memorable way to celebrate learning and spending time together as a family.
FOR MORE HOMESCHOOL TRADITIONS AND IDEAS
What are some fun family traditions that you enjoy doing with your kids for the first day of school?