This simple lactose-fermented Pico De Gallo recipe is one of my family's favorites! We love to add it to our eggs, salads, burritos, and as a dip for organic chips.
If you know me, you know that I am always looking for helpful ways to support good gut health. One way that I love to add healthy probiotics to my family's diet is to ferment and culture simple homemade foods at home. Not only is this a great way to add vegetables and grains in a more bioavailable form, but it is a healthy way to preserve the harvest and save money doing it.

PRESERVING THE HARVEST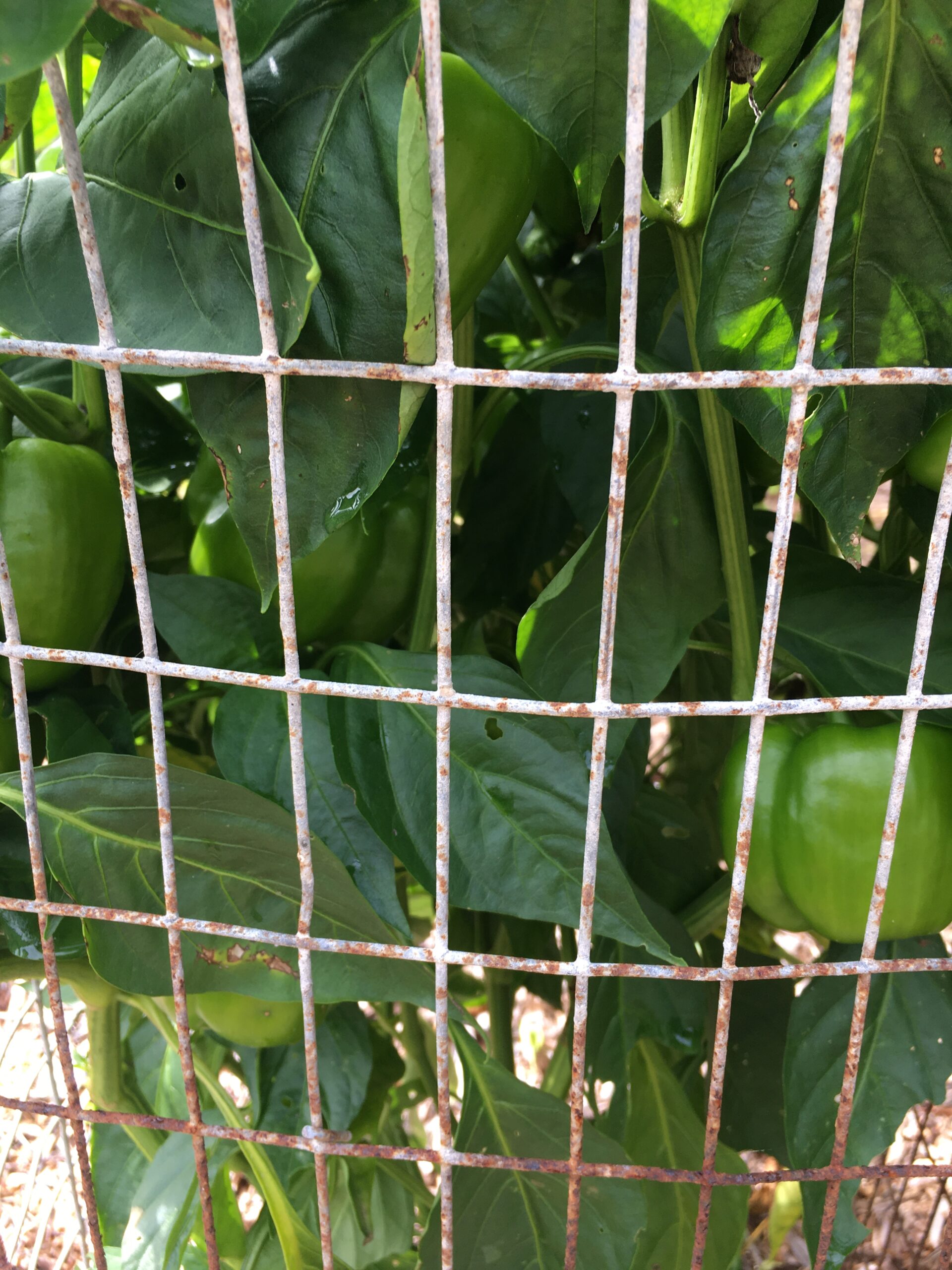 This year, we had a bumper crop of bell peppers and juicy tomatoes growing in our garden. I love to chop these up and put them into soups and stews. I also sauté them and add them to our chicken and beef dishes, scrambled eggs, omelets, and so much more.
We like the orange and red peppers raw in our salads or with our homemade hummus dip here. I find it super simple to dice any excess peppers and place them in our freezer for future meals. It is another great way to not only preserve the harvest, but helps with easy meal prep.
When I have more than enough fresh and canned tomatoes, I will freeze the rest whole in ziplock freezer bags and pull them out on a busy day and add them to our quick soups and pasta dishes.
You can check out more Meal Prep Made Simple with "Freeze Ahead" Options here.
WHY FERMENT YOUR FOOD
Learning how to ferment and culture food at home may sound intimidating, but once you give it a try, you will see just how easy it really is. And the rewards from the benefits of getting extra good bacteria in your gut is so worth the time you invest in it, today. They don't call your gut, "your second brain" for nothing.
Prevention is KEY! Most common diseases we see today don't start overnight. They are caused and shaped by a lifetime of choices and the environment we choose to live in. As well as the toxins and stress we are exposed to. The practical life skills that our littles learn today, will shape who they are in the future and whether they thrive or find themselves chronically ill. Start them young and teach them how to make healthier choices today.
WHAT IS LACTO-FERMENTATION
"The "lacto" portion of the term refers to a specific species of bacteria, namely Lactobacillus. Various strains of these bacteria are present on the surface of all plants, especially those growing close to the ground, and are also common to the gastrointestinal tracts, mouths, and vaginas of humans and other animal species.
Lactobacillus bacteria have the ability to convert sugars into lactic acid. The Lactobacillus strain is so named because it was first studied in milk ferments. These bacteria readily use lactose or other sugars and convert them quickly and easily to lactic acid. However, lacto-fermentation does not necessarily need to involve dairy products.
Lactic acid is a natural preservative that inhibits the growth of harmful bacteria. (Read more about preserving food with lacto-fermentation.) Beyond preservation advantages, lacto-fermentation also increases or preserves the vitamin and enzyme levels, as well as digestibility, of the fermented food. In addition, lactobacillus organisms are heavily researched for substances that may contribute to good health." ~CULTURES FOR LIFE
This recipe is so simple. It is basically a matter of chopping your veggies, adding the salt, mixing well, and then pouring it into a clean wide mouth Mason Jar with a fermenting weight and a fermenting lid and ring. Place on your counter and wait two days, and you are in business.
GUT HEALTH CONNECTION
Making probiotic products at home can save you money and can help give your gut eco system a diverse variety of different strains of good bacteria to help rebuild and support a healthy and strong immune system. Fermented and cultured foods and beverages have been around for thousands of years and they have been slowly creeping their way back into our modern-day homesteading kitchens and natural living communities. Hallelujah!
**This post may contain affiliate links. Please see full affiliate disclosure here.
SUPPLIES AND TOOLS YOU WILL NEED
Silicone spatula
Wooden Cutting board
Sharp Knife
Wooden spoon
Medium size bowl
Fermenting weight (This here is the brand I have, but mine has a nub in the middle which is currently unavailable)
Fermenting lid (Ours is no longer available, but these silicone colored ones are essentially the same.)
Quart mason jar (Quart jars have been difficult to find lately, so I recently ordered these here off of Amazon.)
Canning funnel (Optional, but it does make filling the quart jars easier with less mess. We have this one here.)
Clean dish cloth (For wiping the rim of the jar.)
HOW TO MAKE SIMPLE LACTO-FERMENTED PICO DE GALLO
Simple Lacto-Fermented Pico De Gallo
This simple lactose-fermented Pico De Gallo recipe is one of my family's favorites! We love to add it to our eggs, salads, burritos, and as a dip for organic chips.
Ingredients
4-6 medium tomatoes (depends on the variety you have) I used a mixture of our varieties that we grew in our garden (diced)
1 green bell pepper (diced)
1 medium white or red onion (diced)
1 lime (squeeze juice, no pits)
2-3 cloves of garlic (minced)
Handful of fresh cilantro (chopped)
2 tsp Himalayan pink sea salt
Instructions
Take tomatoes and wash well, then dice and place in bowl.
Chop the onions and bell peppers and place in bowl.
Roll lime on counter or cutting board to release more juice, then cut and squeeze into the bowl with chopped veggies.
Chop and add the garlic, cilantro and salt, then mix well. There should be a good amount of juice released after mixing. The more juice the better. You can add filtered water if you don't have enough liquid.
Next, take your clean quart Mason Jar and fill the jar with the salsa and place fermenting weight on top and push down. Make sure that the veggies are fully submerged in the brine to help prevent mold spores from growing.
Add your fermenting lid and screw lid ring on.
Set on counter and let ferment for 2 days.
Give it a taste test and if you like the results, you can replace fermenting lid with a regular lid and place jar in the fridge.
It should keep for about 3-4 months, but I must warn you, it doesn't last long in our farmhouse.

Notes
If your home is warmer in the summer months, you may only need 1 day to get the best tangy taste.
PIN IT FOR LATER:
Doesn't that just look super tasty? I love food with bright colors! It is a fabulous mouth-watering addition to any Tex-Mex, or Mexican style meal. Hope you'll give it a try! Make sure to check out our other fermented recipes here.

Disclaimer: The health and wellness posts shared here on GracefullyHome.com are not intended to diagnose, treat, prevent or cure any illness or disease. The information provided on this blog is for general educational purposes, has not been reviewed nor approved by the FDA and is not intended to take the place of advice from your medical professional, licensed dietician or nutritionist.
You are solely responsible for your health care and activity choices. Use of any of the recommendations or helpful tools and tips on the GracefullyHome.com blog does not constitute a client-coach relationship.