Learn how to give your ferns a little boost with this simple and inexpensive ingredient that you can find in most bathrooms today.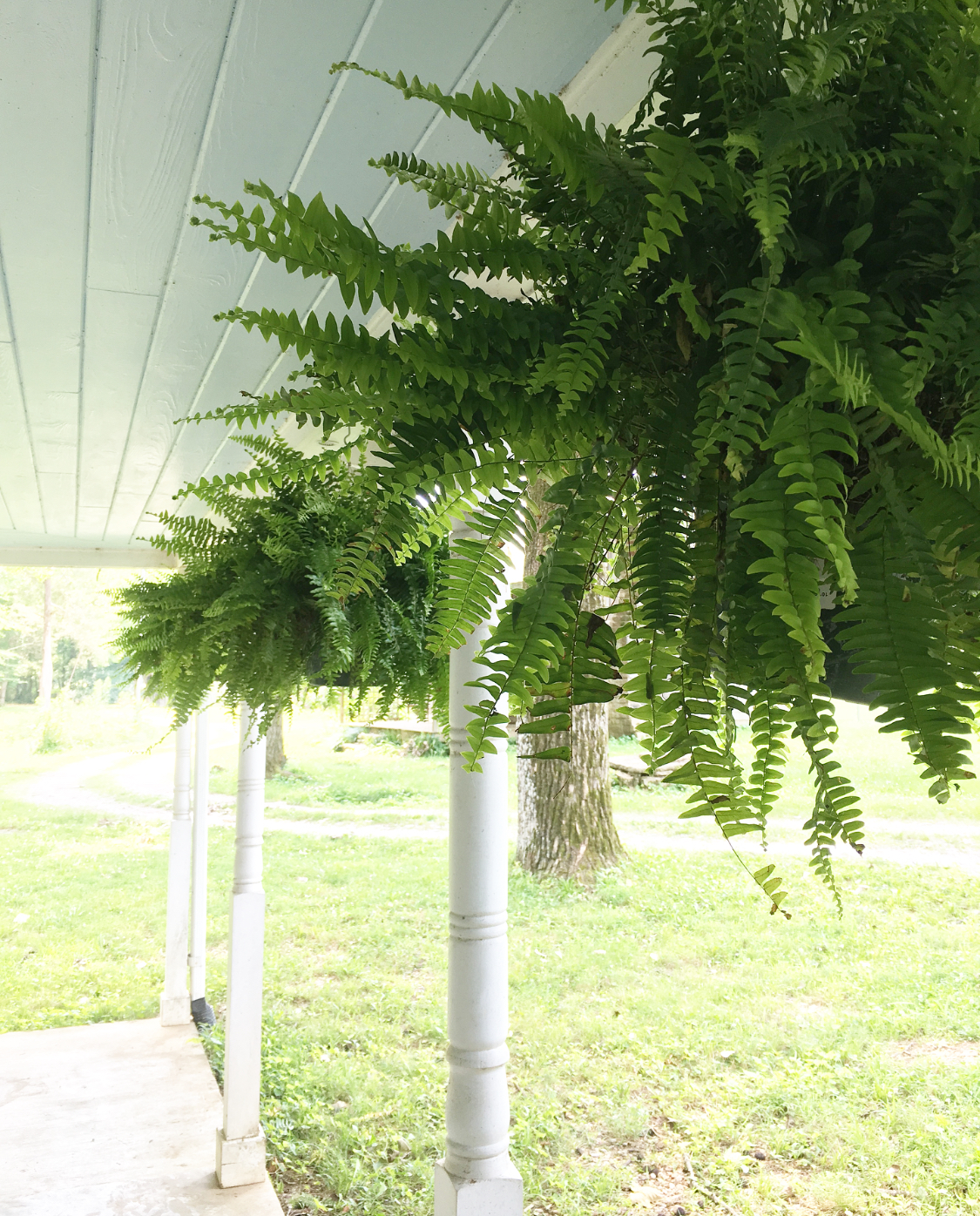 It's no secret that I love nature and all things natural.  So, when I heard about giving summertime ferns a bath, I was intrigued.
Ferns can be pricey depending on where you purchase them.  I found these for $14 a piece at our local Ace Hardware store.
They have done well in the hollow, thus far.  Especially with regular trimming & "grooming."  So, since I am a self-proclaimed "experimental gardener", I had to give this method a try!
SUPPLIES AND TOOLS YOU'LL NEED
5 gallon painter's bucket
a large galvanized bucket
water
stick or something to stir with
fern (smile)
bag of plain Epsom Salt
LET'S GET STARTED!
STEP ONE
Trim all the dead foliage off the plant.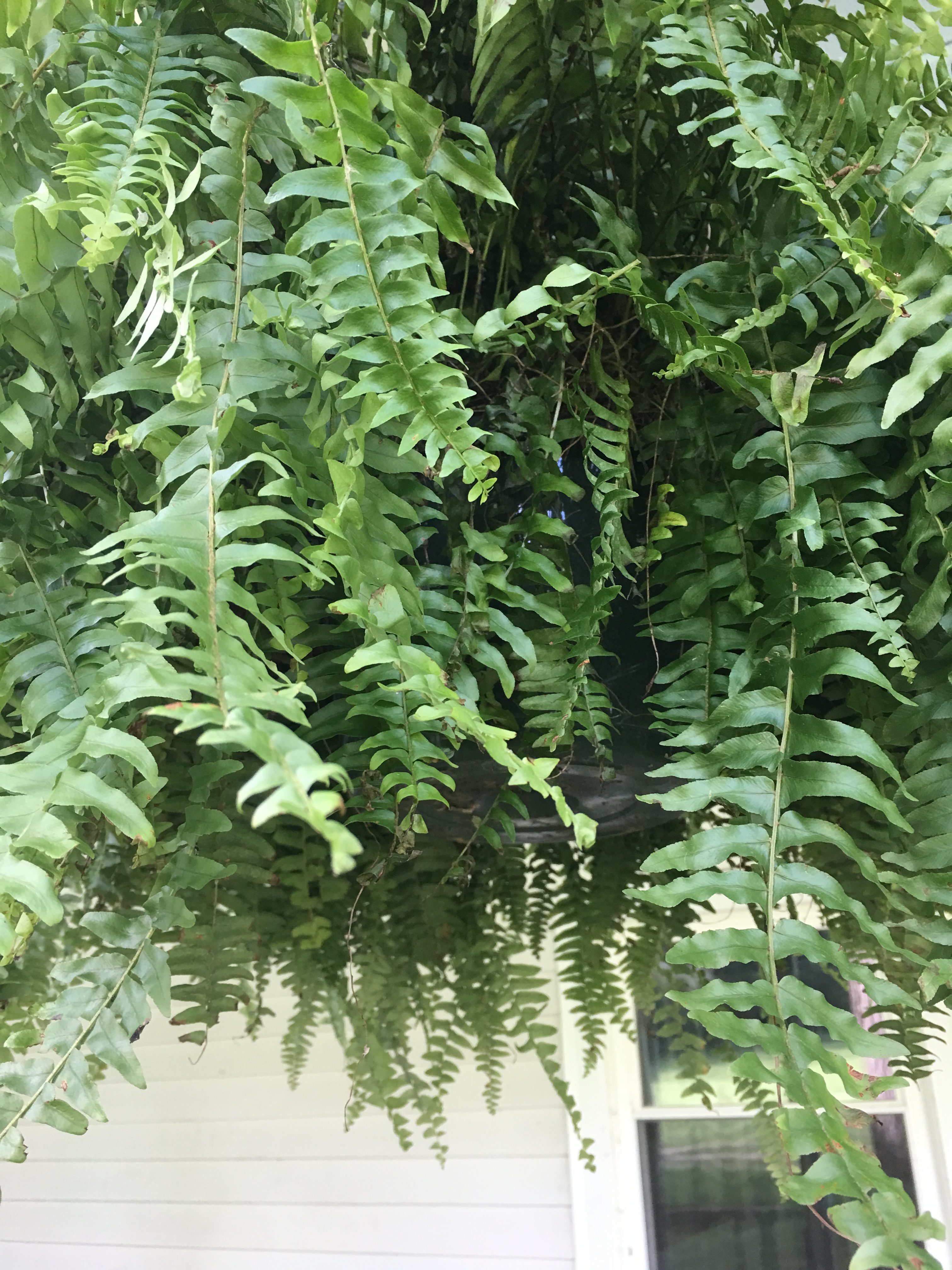 STEP TWO
Grab a five gallon bucket and fill with water.  We have three ferns, so I just kept the next bucket of water with Epsom Salt on deck for the next rotation.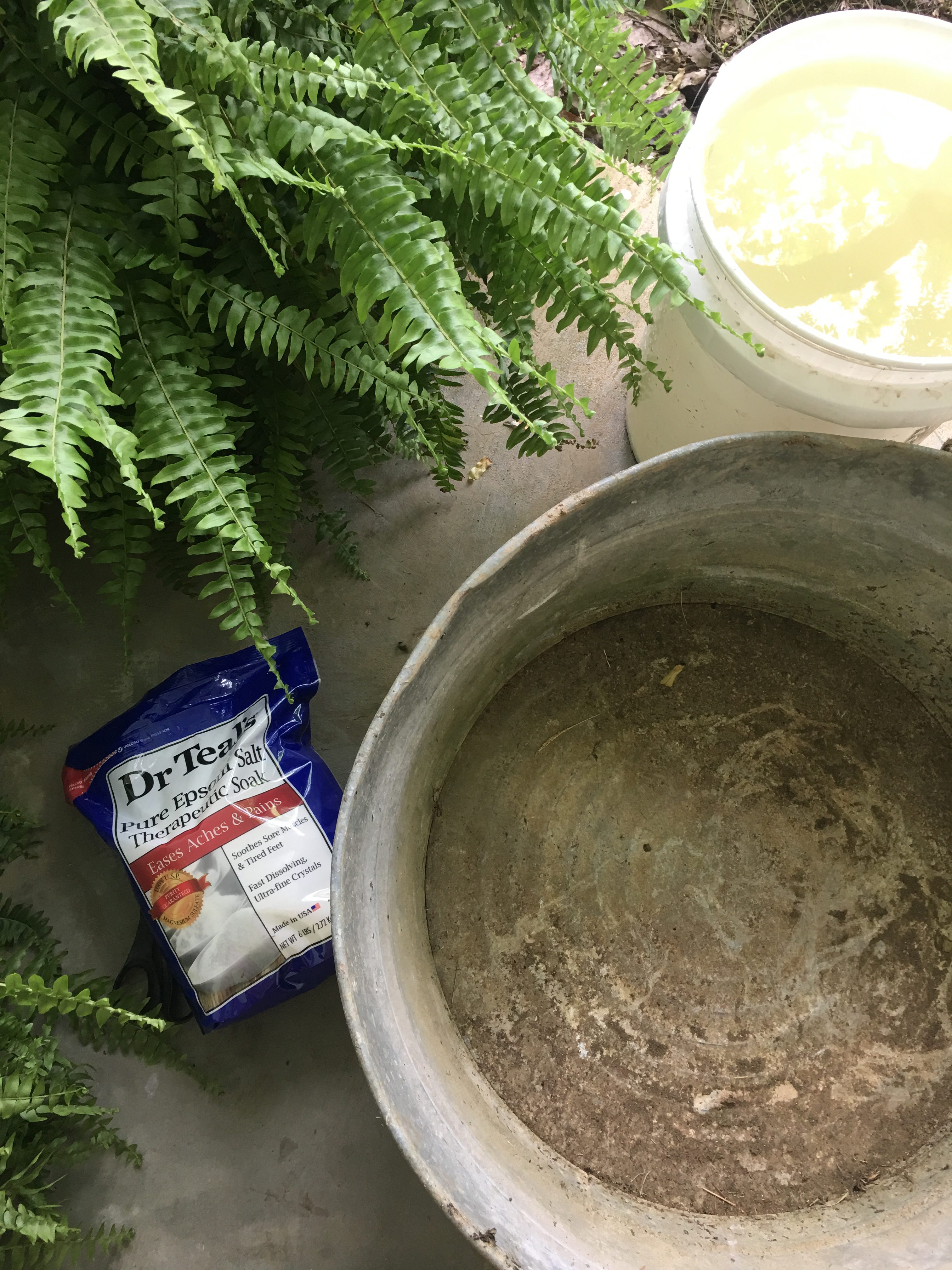 STEP THREE
Add 2-5 TBS of plain Epsom Salt into bucket of water and mix.  I used a stick off of the lawn.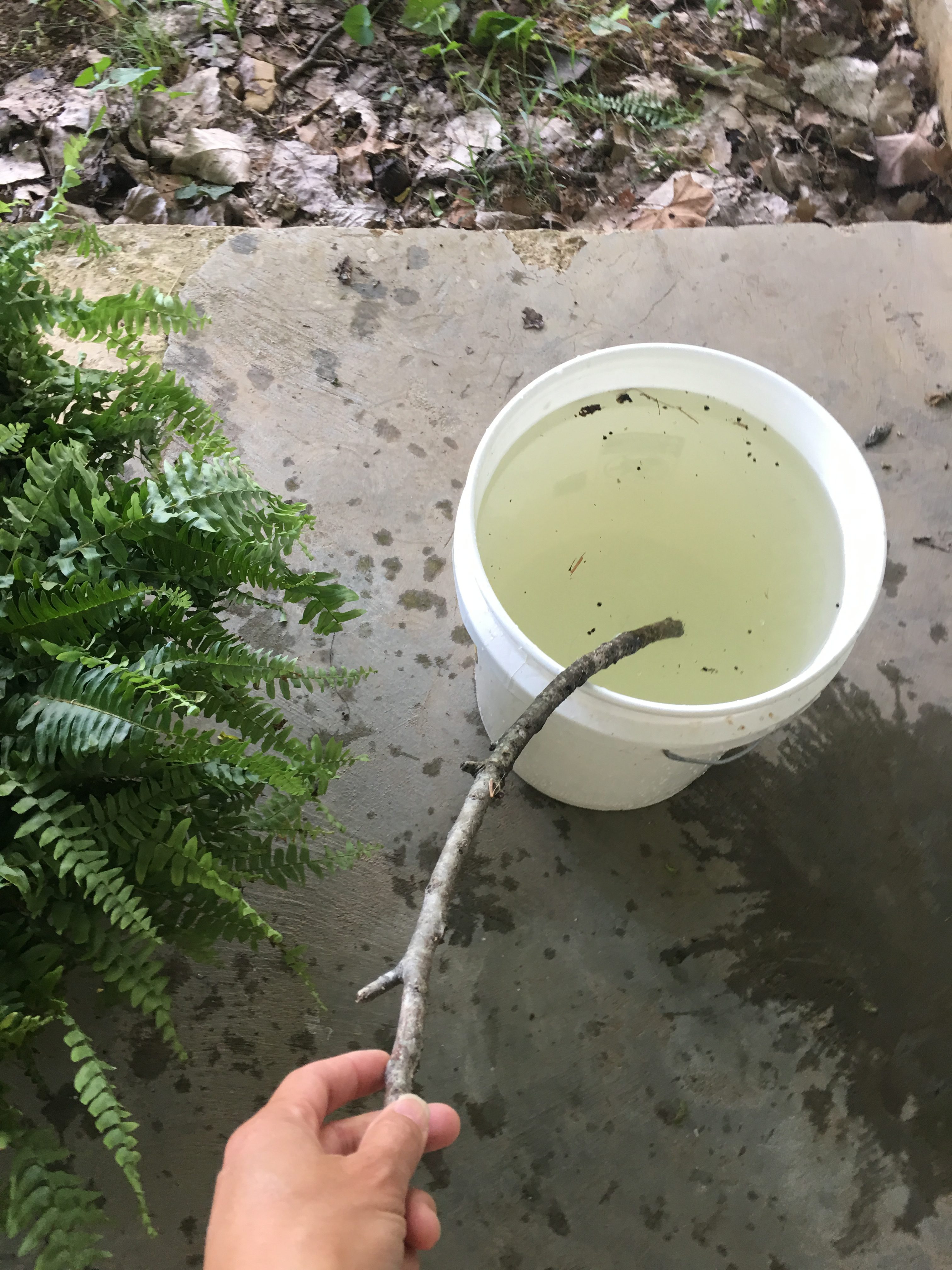 STEP FOUR
Once the Epsom Salt is fully dissolved, pour into the galvanized bucket and place your first fern in. Let sit for a minimum of 3 hours.  Some recommend leaving it overnight for best results, but since we had more than one and only one bucket big enough, I stuck with the 3-5 hours.
NOTE: You want the pot to be fully submerged so the roots get the water they need.
UPDATE: I have used both overnight and several hours since writing this post and have found that they both give our ferns a little extra something to boost their vibrancy and healthy appearance.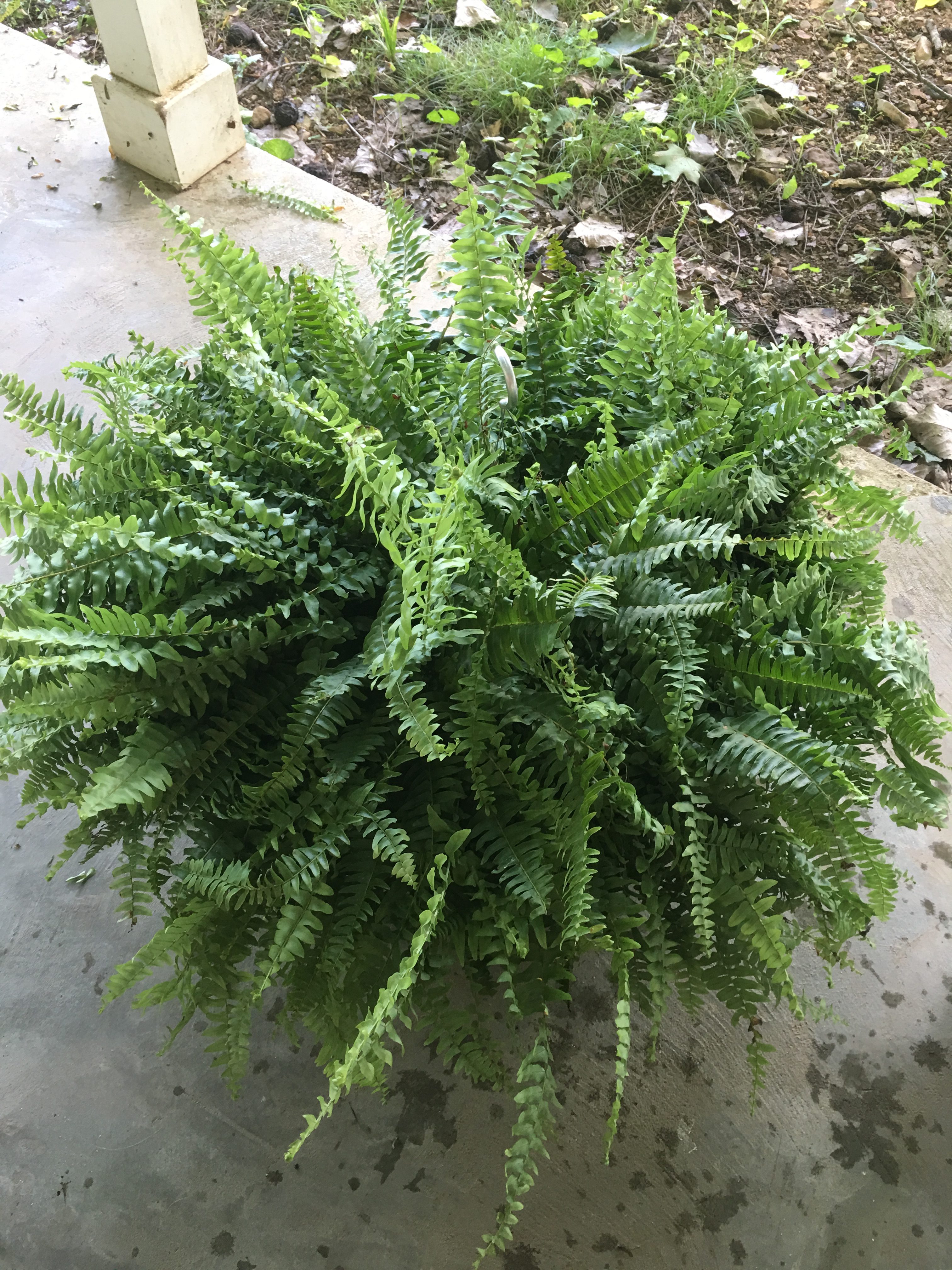 You'll hear mixed opinions on the validity of this method.  Some swear by it, while others didn't see much of a difference. I, for one noticed that they were definitely greener after their baths and they could go longer in between watering.  (smile) Sounds like a winner to me!
How about you ?!  Let me know if you give this a try or tried this method in the past.