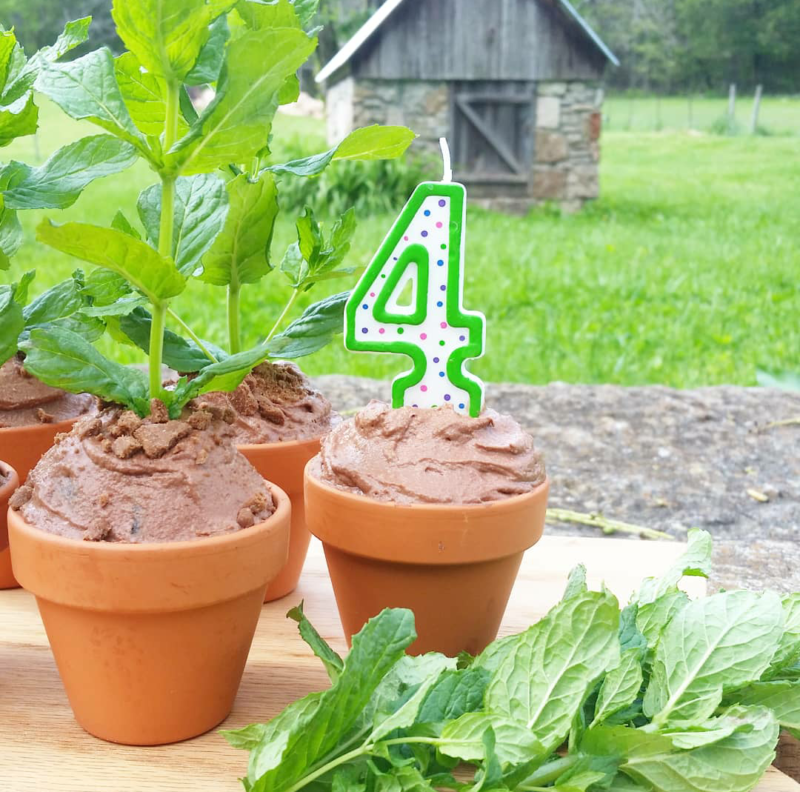 This was one of the most fun birthday cake ideas ever!  Thanks Martha Stewart for the inspiration.  (smile) My youngest was set on having her own cake with "dirt and gummy worms."  She had been requesting it for months and what is a mama to do, but try her best to make it happen.  I love the extra cute factor on these "planted mint" potted birthday cakes.  I picked some fresh mint leaves from our herb garden to give it a "real" natural look.  The littles couldn't contain themselves!  And the taste…oh my!  Best cake that I have made and I make some delicious cakes, ya'll!  Ask our littles?  (wink)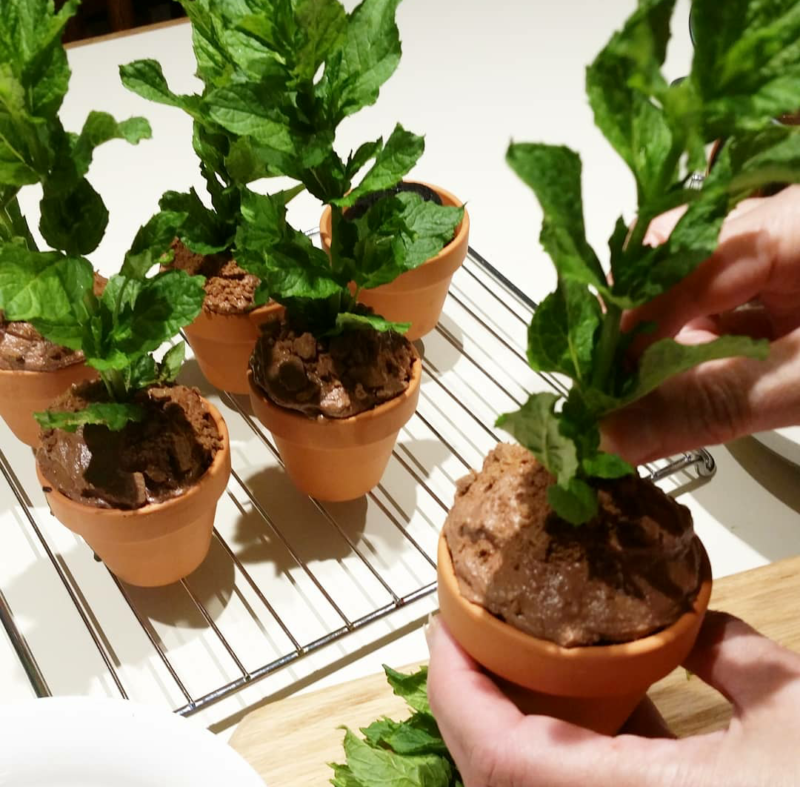 First, I used my favorite "go to" cake recipe from Meridee's in Franklin, but you can use any cake recipe you like.  Our homemade cream cheese frosting is always a hit and can turn any tasty treat into a "gourmet" masterpiece.  Like on all our baked goods recipes, we cut the sugar amount in half or use an alternative natural sweetener like raw organic honey, pure maple syrup, or dates.  The birthday girl requested a dark chocolate cake, so mama delivered.  These were fantastic!  I purchased the food grade (no glaze) terracotta pots from a company in Kansas called RabbitCreekGourmet.com.
More about the company…"Rabbit Creek Gourmet Products is named after a creek that runs through a small eastern Kansas town. Kansas was the first wheat producer in the United States back in 1870. Kansans mix traditional country food with influences from Germany, Sweden and around the world. Donna Cook, a self-described "country girl" grew up in this diverse food environment. She founded Rabbit Creek determined to capture the taste of old fashioned cooking with a designer style and share it with customers everywhere. Her innovative mixes makes Rabbit Creek a leader in the gourmet industry.
Business woman of the year in Kansas in 1995. Donna insists that Rabbit Creek has the highest standard of product taste and value, plus the best customer service in the business! Her over 350 different mixes include dips, soups, quick breads, beer breads, brownies, desserts, and scone mixes. Holiday and gift items are another plus. Remember, Rabbit Creek Products is the original producer of Flower Pot Breads and Muffins."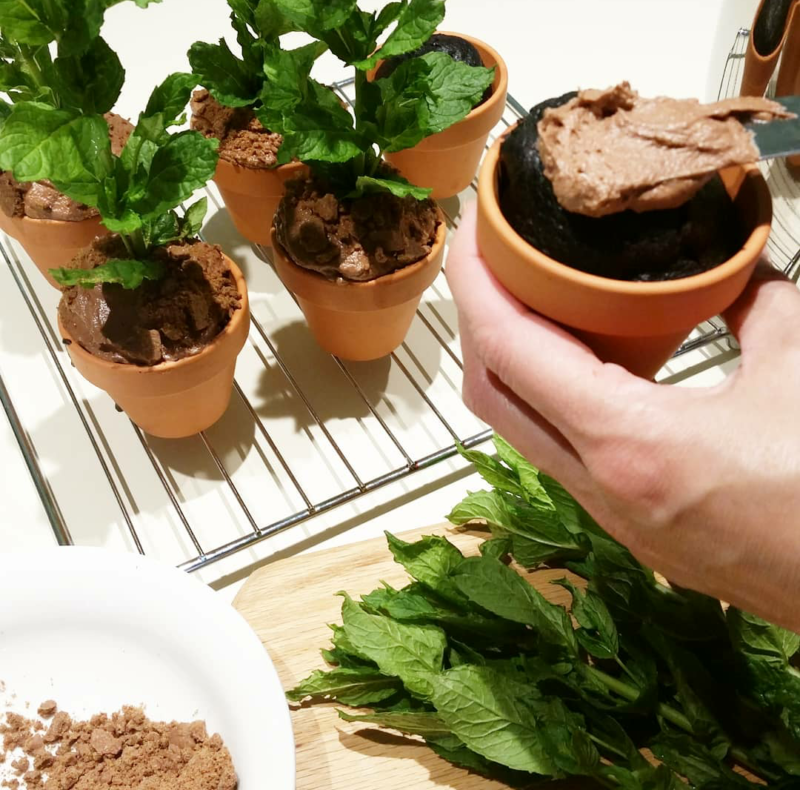 Fresh greens make basic recipes come alive.  I love food with lots of colors and variety! It cultivates a biodiverse and "happy gut garden" which is the foundation for optimal health.
Fresh mint picked from our herb garden makes for a fresh and fun garnish/decoration for any occasion. Hope you'll give it a try!  How do you like to get ready for your littles' birthday surprise celebrations?
Linking up to my sweet friend Amber @followtheyellowbrickhome Thursday Favorite Thing Link-Up Party on her followtheyellowbrickhome.com blog.  Head over and be inspired.
Until next time, remember life is precious, life is sweet!  So make sure to savor every moment.
Isaiah 26:3-4