Learn how to take a simple unglazed terracotta pot and transform it into a low-tech irrigation system for the garden. Come see how easy it was to make this DIY Olla watering pot that can potentially help irrigate our garden when life gets busy or when we are away from the farm.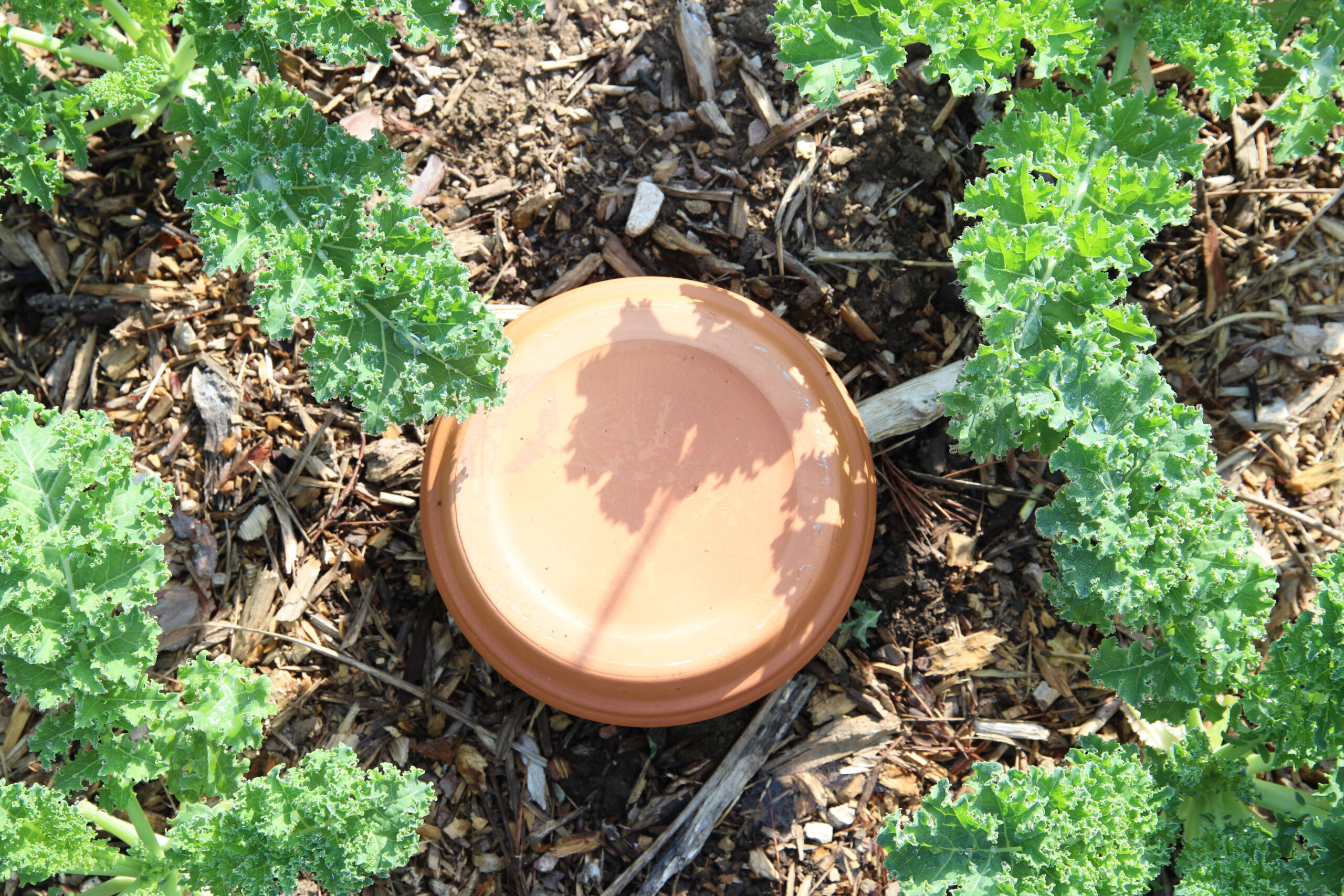 EXPERIMENTING IN THE GARDEN
It's still spring time, but it feels like summer conditions have already arrived here in the hollow. With only a couple more weeks of our homeschool year left, we are already looking forward to planning out our summer family activities and road trips.
With that being said, what happens to all those yummy veggies I planted at the beginning of the season in our garden? That's where these DIY Olla watering pots come into play.
As someone who enjoys gardening, I am always on the hunt for new ways to help make our garden better each year. I am constantly experimenting with new techniques and implementing new tips to help grow a successful garden that will help nourish our family during the growing season.
Although some of our previous gardening experiments ended up being failures, altogether the whole experience always teaches us something new. Besides, we can take what we've learned and either tweak it or build on it for our future gardening ventures.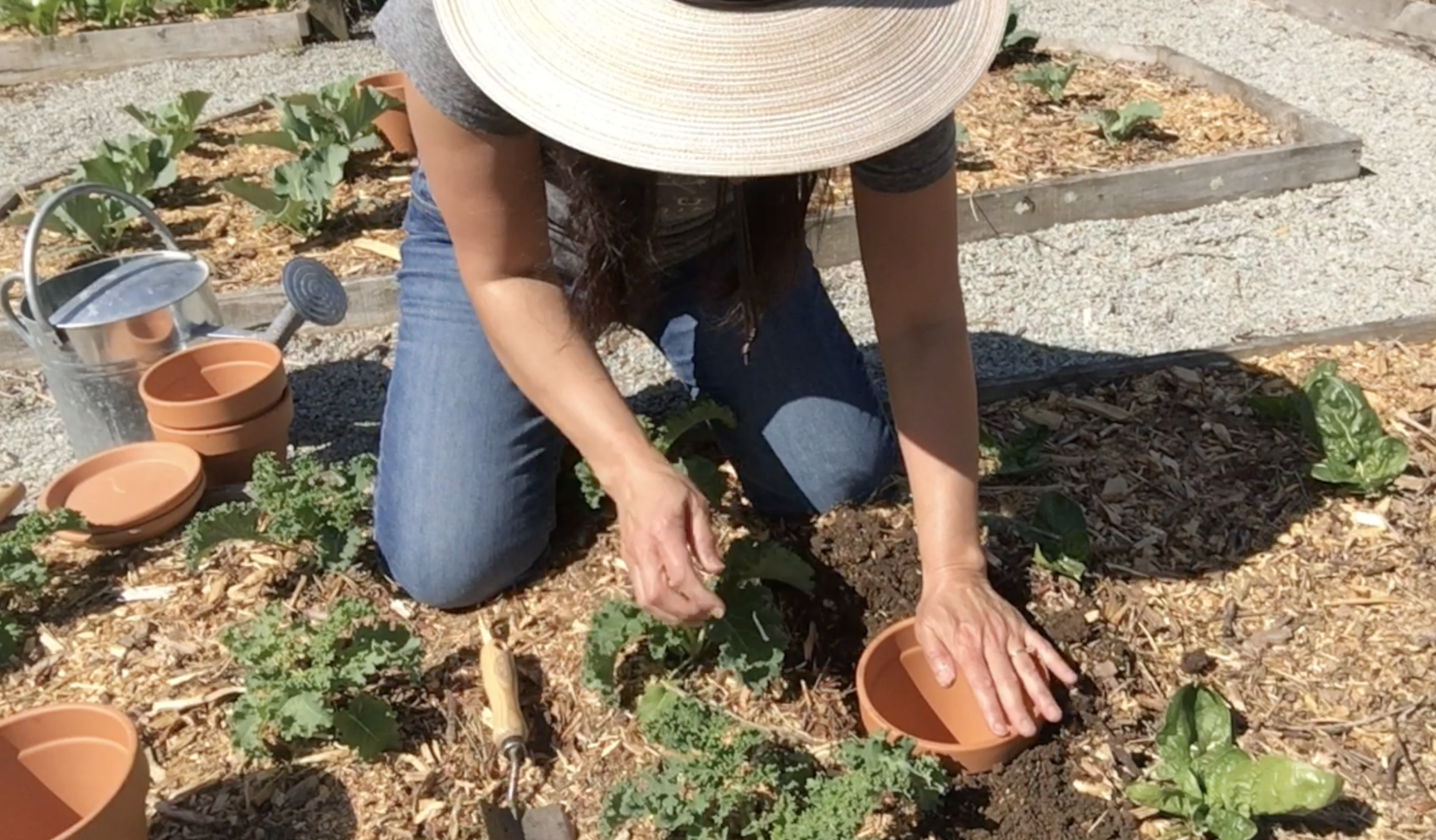 WHAT IS AN OLLA POT?
"Olla" in Spanish means pot. It is pronounced "ooyah." This type of basic irrigation system has been around and used for centuries in different parts of the world and among various types of cultures.
Essentially, it is an unglazed clay pot. Or in this case, a terracotta pot that is filled with water, capped with a saucer, and buried in the ground to water surrounding plants or crops.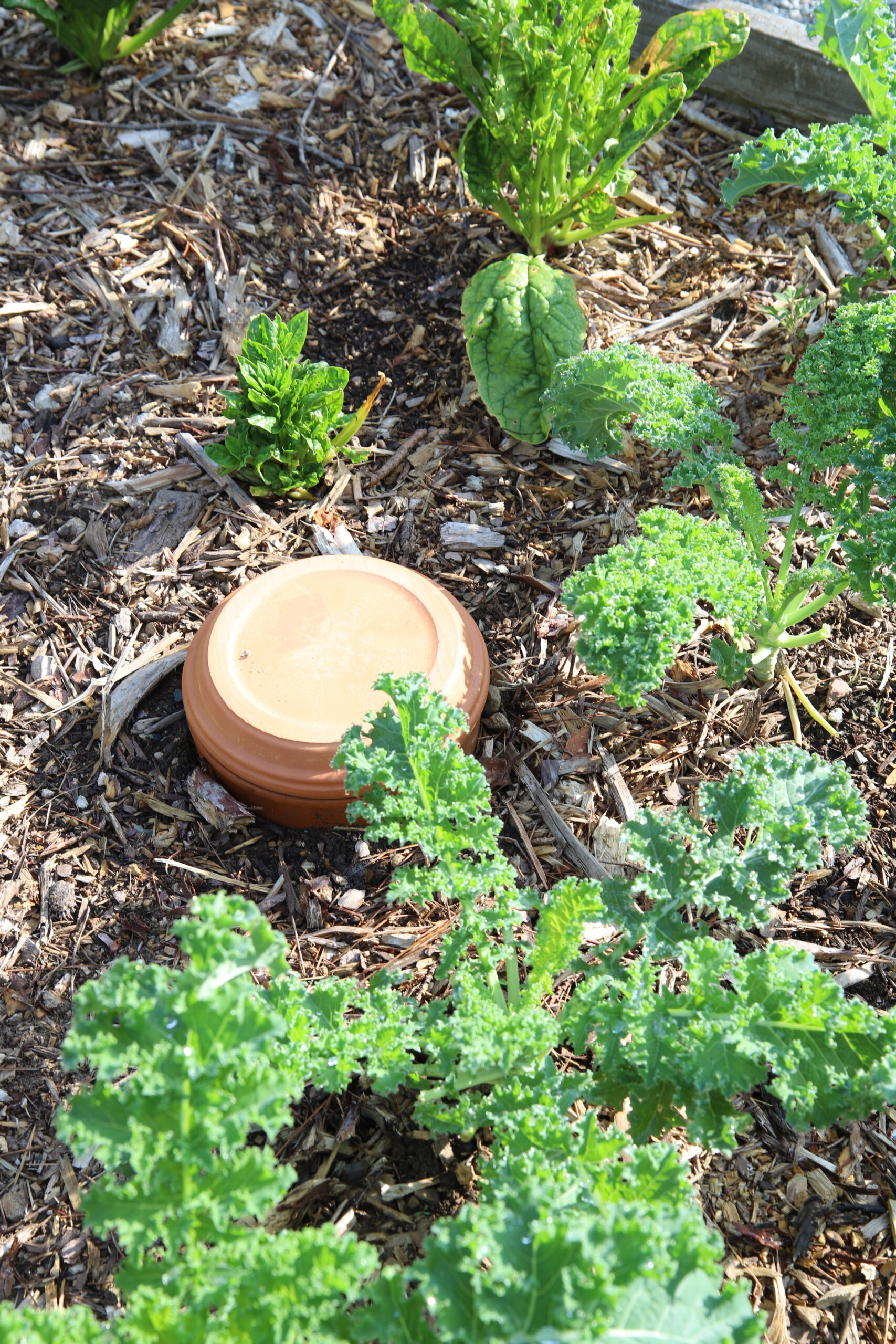 HOW OLLA POTS WORK
Since clay pots are porous, they allow the water to slowly seep through its walls, which in turn waters the surrounding soil.
Because it is a slow seep, it prevents from overwatering plants and potentially helps use less water over time.
These watering pots work great to help keep your plants watered, when you are not able to water them yourself, or in the absence of rain showers.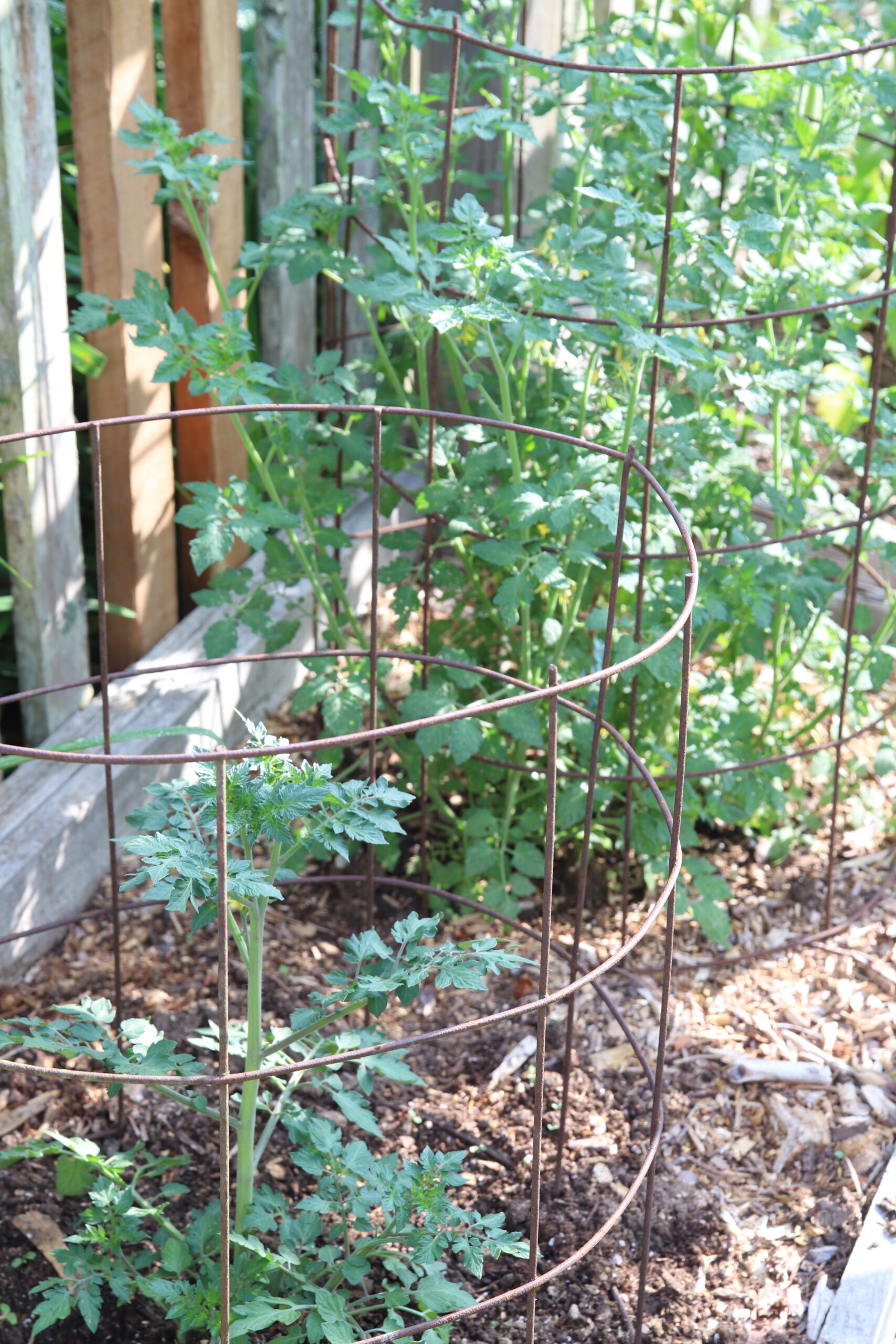 **This post contains affiliate links. Please see full affiliate disclosure here.
These pots are best for vegetables that have deep and fibrous root systems. Vegetables like tomatoes, eggplants, watermelons, and squash can benefit from this low-tech irrigation system. It's best to use one pot per 4 plants. Also, they are effective when used with one pot per plant in smaller gardens.
The Olla watering pots can be purchased online like these here and here. However, I have found that they can be pricey and when you need more volume, the commercial versions can add up.
THE IDEAL SITUATIONS FOR USING A DIY OLLA WATERING POT
We don't have a water source close by to our garden, so I have to be creative in how we keep our garden properly hydrated throughout the whole gardening season.
We have one water spigot close to our 1820's log cabin and then we have a creek that runs parallel to our property. Both these water sources are nice to have, however, it can be a lot of work to fill and carry five gallon buckets up hill to the garden, every time.
I have started to use these Olla pots in conjunction with using our homemade mulch from the logs and trees that have fallen around our property.
The two work seem to work well to maintain our crops' hydration levels, without a lot of hands on work from myself or our kiddos.
The true test will be how they do during the summer months, when it's the driest time of the year.
These have the potential to help out during…
-Vacation
-Sickness
-Busy schedules
-Errands
Or any other situation you find yourself away from your garden for extended amounts of time.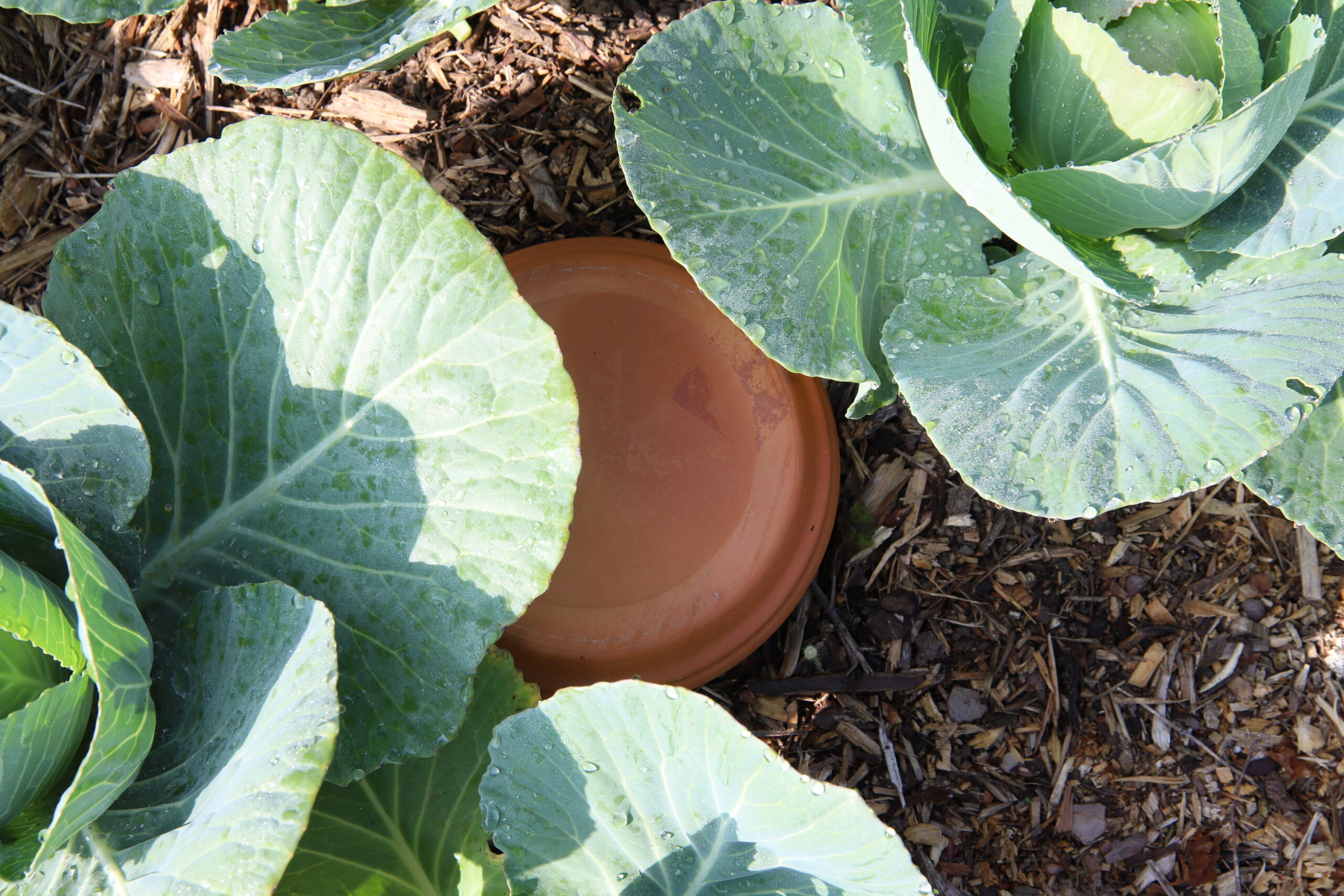 PIN IT FOR LATER: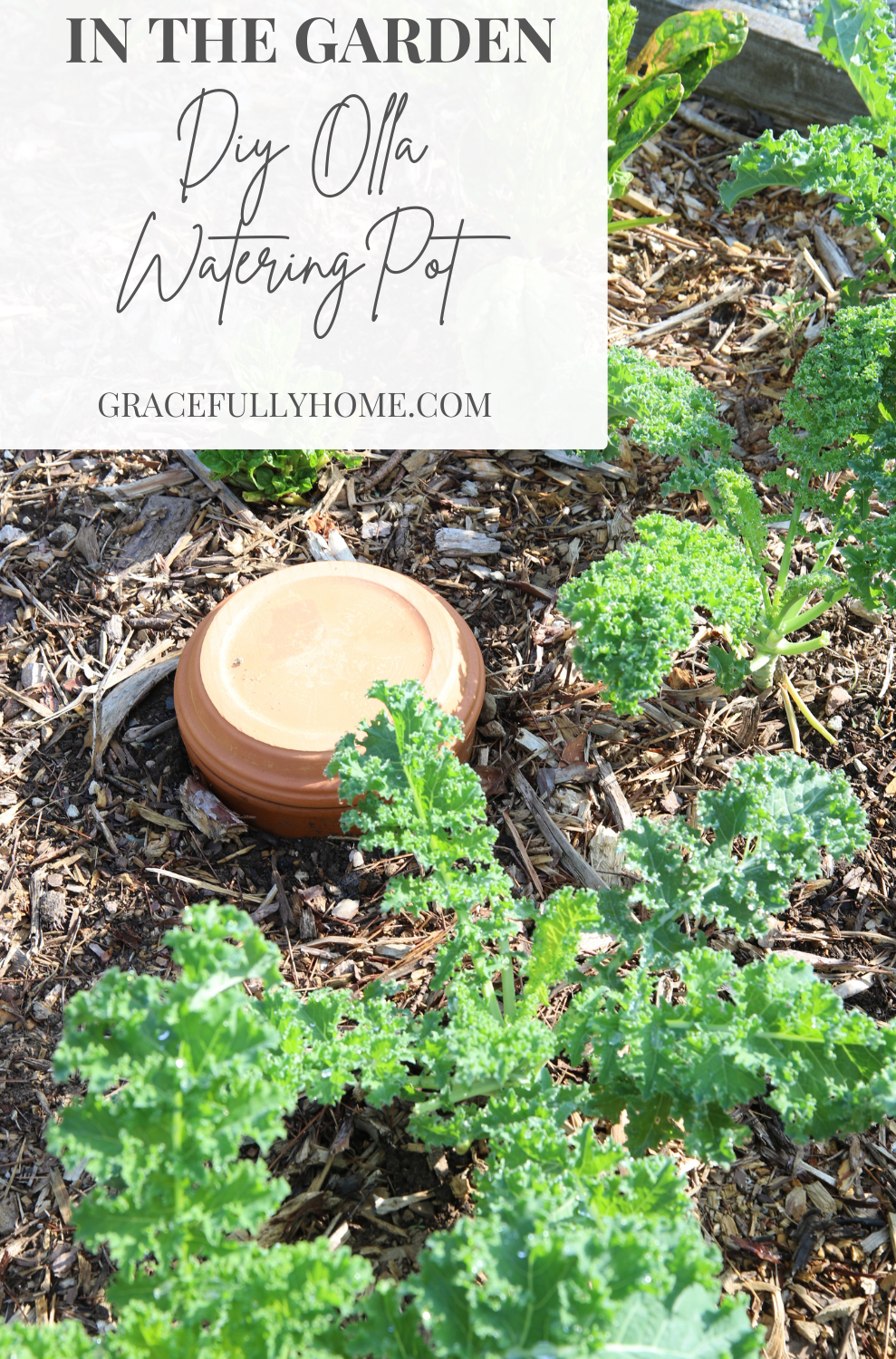 HOW TO MAKE A DIY OLLA WATERING POT AT HOME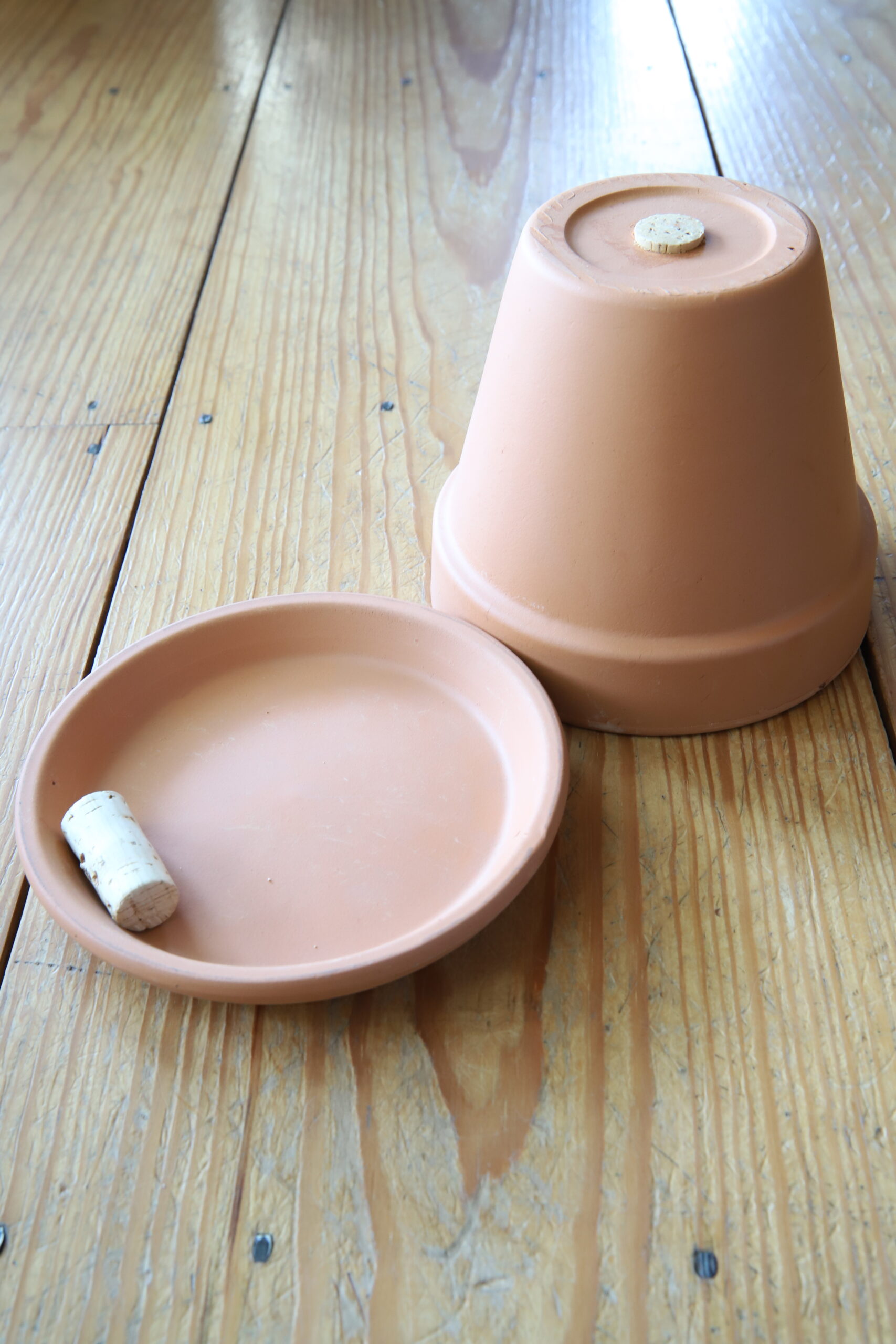 We had some mismatched terracotta pots that would have worked fine for this mini DiY project, but I went ahead and picked up these pots above from our local Ace Hardware for about $2 and some change.
Unfortunately, I had to pay for the saucer separately. Thankfully, it was $1 and some change. So, basically my total cost per pot was less than $4 each. You may find a better deal at a box store like Lowe's or Home Depot, if you have one close by.
SUPPLIES AND TOOLS YOU WILL NEED
-Unglazeed clay or terracotta pot
-Clay or terracotta saucer plate
-Cork
-Trowel
-Watering can
DIY OLLA WATERING POT VARIATION
Use two clay pots and glue them together on the wide side, with food grade silicone and allow to dry overnight.
Then bury as before close to your newly planted crops and fill the pots with water through the top. Remember to place a rock on top of hole to prevent mosquitoes from breeding and debris from entering the hole.
NOTES:
Do not use glazed or plastic pots for this system. The water will not be able to seep through and water will not escape.
Some folks use a plastic saucer as a lid to help prevent excessive water evaporation.
Some also place a stone or brick on top of the saucer to help keep the lid in place.
HOW OFTEN DO YOU NEED TO REFILL YOUR DIY OLLA WATERING POT?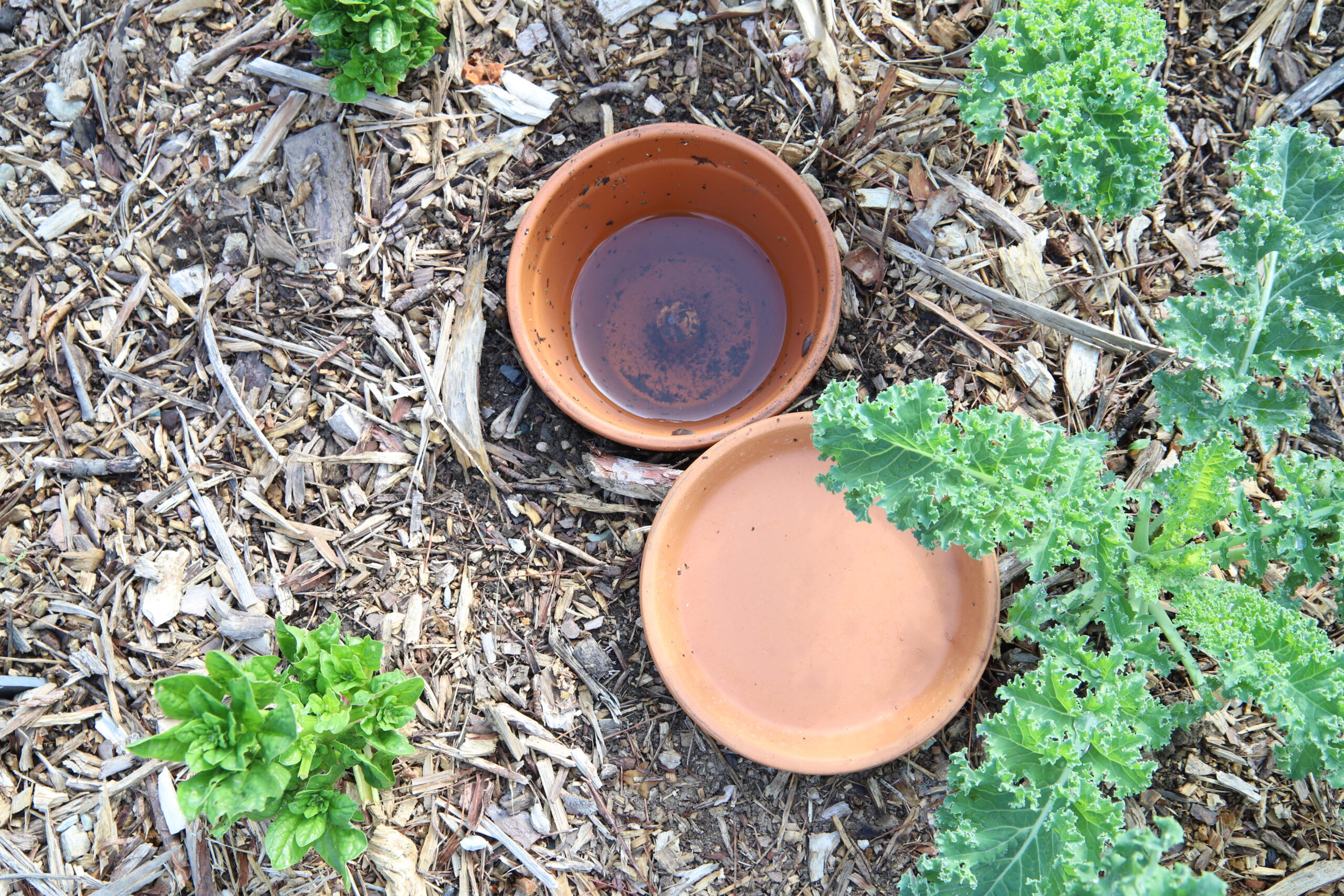 This is our first year using this simple seep system. I am certain that we will be doing some tweaking along the way, as we get more vegetables planted this season.
So far, the littles and I are refilling our Olla pots every week and can often be pushed to every other week. Especially with the spring showers that we have been getting in our area of middle Tennessee.
The amount of times you refill your pots, will depend on several variables. Such as, the size of the pot you use, what plants you are trying to water, what kind of growing temperatures and weather you have, and what kind of soil you are working with (fertile vs. hard clay).
PIN IT FOR LATER: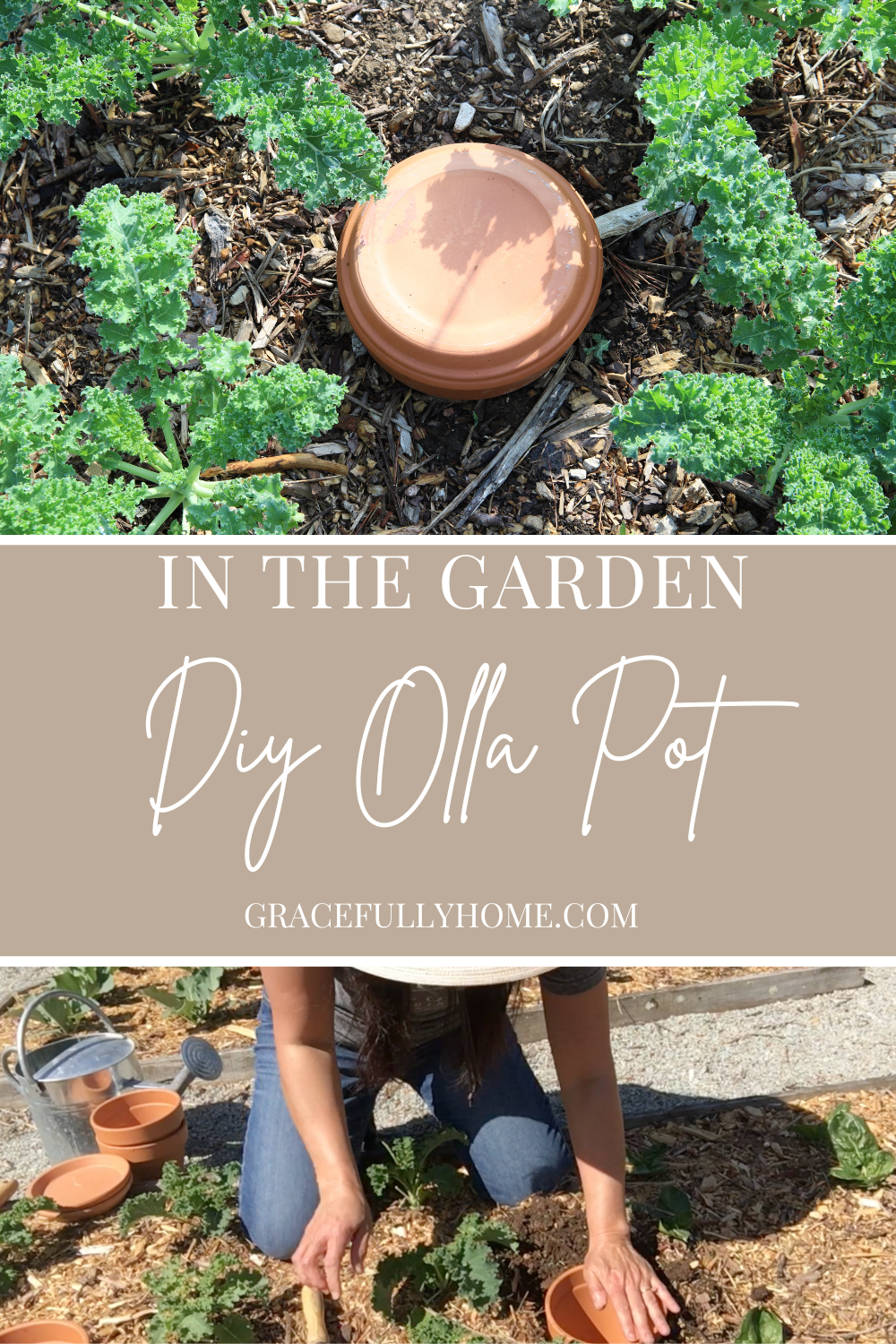 STORING YOUR DIY OLLA WATERING POT DURING THE OFF SEASON
When the gardening season is done, simply remove, clean, and dry your pots. Clay pots may crack during the harsh winter temperatures. So, after cleaning, stack and store pots indoors.
I am hopeful that this simple addition, together with our mulching the surface, can help to keep gardening a little less stressful and a lot more enjoyable!
Have you tried using Olla Watering Pots in your garden?