When it's busy and we don't have time to make the long drive to the grocery store, or when our garden is no longer producing for the season, we turn to the online grocery store, MisfitsMarket.com to supplement our produce and pantry needs.
Living on a farm in the country has been an adjustment for this city girl turned homesteading wife and mother. We live about 45 mins to an hour (depending on which grocery store we go to) from the nearest grocery store.
In the summertime, we are able to decrease our trips to the store because of our summer garden crops. But during the winter months, our long trips to the grocery store become more frequent. I don't know about you, but the grocery store isn't somewhere I want to spend 2 hours shopping. Thankful for the means to provide sustenance for our family, but with the whole mask-wearing mandates this past summer, I would gladly have our groceries delivered, any day!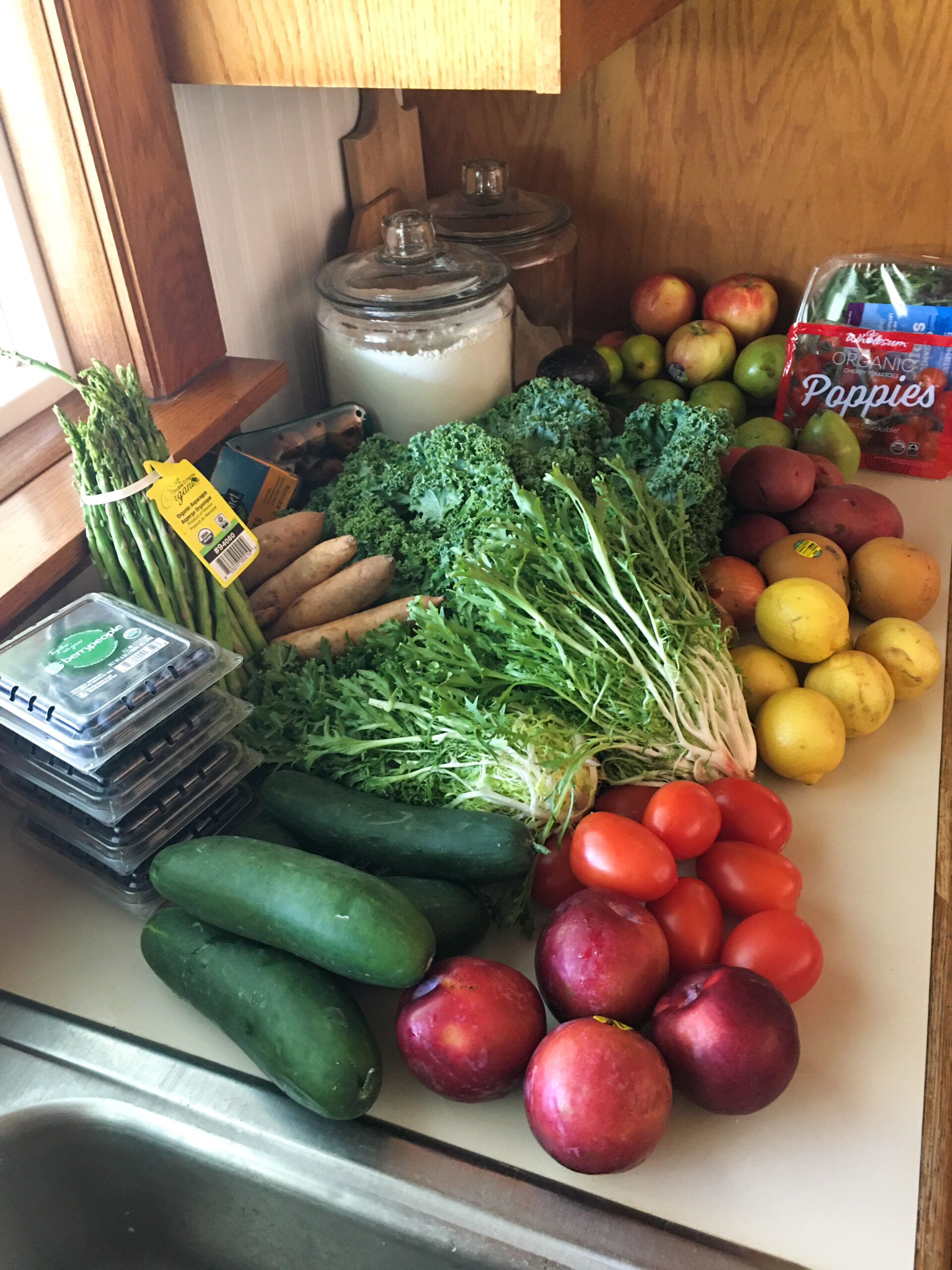 I often wonder what happens to all the overstock of food and other items produced each year. On the homestead, we are very mindful about using up as much as we can and preventing needless waste. That includes our food. I felt like there must be other ways during the off-garden seasons to be able to save money, while still eating healthy. So, when I discovered MisfitsMarket.com through an ad on Instagram, and after a little research of my own, I found they come highly recommended and receive excellent reviews. I knew I had to at least give them a try. Here's what I found out.
**This post may contain affiliate links. Read my full disclosure here.
THEIR MISSION
To bring delicious, fresh, and affordable "misfit" produce to people everywhere and reduce food waste at a scale that creates positive and lasting impact.
Unlike other brands, they aren't focused just on dense urban areas. They are made to go to every zip code in the states they serve, and be within reach of every household.
They are putting fresh produce that might not check all the boxes for "perfection" into boxes, and sending it straight to you for half the price of your local grocery stores.
In every box of Misfits produce you order, it benefits farmers and helps prevent food waste, while helping to protect our environment.
HOW IT WORKS
Misfit Market is a weekly and bi-weekly produce delivery service that offers their customer base discarded, overstock, or misshapen produce. Essentially, they provide a home for produce that fails to meet the cosmetic guideline set by the U.S. Department of Agriculture (USDA). Hence the name "Misfit." This is how they are able to offer organic produce at 25-40% less than the cost at your local grocery store.
WHERE THEY DELIVER
Currently, they deliver to all zip codes in Alabama, Arkansas, Connecticut, Delaware, Florida, Georgia, Idaho, Illinois, Indiana, Iowa, Kansas, Kentucky, Louisiana, Maine, Maryland, Massachusetts, Michigan, Minnesota, Mississippi, Missouri, New Hampshire, New Jersey, New York, North Carolina, Ohio, Pennsylvania, Rhode Island, South Carolina, Tennessee, Utah, Vermont, Virginia, Washington, D.C., West Virginia, and Wisconsin. They are quickly growing, so don't fret if you don't currently see your state on their list just yet.
BOX OPTIONS
There are two options to choose from. The Mischief boxes offer a mix of 12 different types of fruits and vegetables which is generally a week's worth of food for 1-2 people. With the Madness boxes (which is the size we order for our family of six), you can expect 14 different types of fruits and vegetables and is generally a week's worth of food for 3-5 people.
HOW TO SAVE EVEN MORE
Misfit Market offers a FREE referral rewards programs for customers for helping spread the work about their produce. It's simple to use. They simply generate a personal code starting with COOKWME for you to share with your friends and family. Each time a new customer uses your unique referral code at checkout, they'll get a special offer that's good for their first subscription box, and you'll get a reward that will be automatically applied to a future subscription box. Rewards change from time to time; currently, each person you refer to Misfits Market who makes a qualified purchase using your code will get 25% off their first subscription box and you'll get 25% off a future subscription box. For complete information about the program, click here.
WHAT WE LOVE ABOUT MISFITSMARKET.COM
Convenience of shipping right to our door
Quality produce
Simple to use
Variety of produce options
Discounted prices
Ability to cancel or change subscription at any time
Great customer service
Helps inspire creativity with meal planning
Adds recipe card ideas in every box
Offers an opportunity to receive deeper discounts by sharing their helpful service with others
Summer squash lasagna
If you have been wanting to eat healthier and make better choices in the ingredients you use to prepare your family's meals, but would rather avoid high super market prices, you will love the quality service that MisfitsMarket.com has to offer. Use my discount code: COOKWME-ED8PJU to receive a 25% discount on your first order.