Keeping a clean house is simple when you have the right tools and the right products. In this post and video, I share our minimal natural cleaning products for the home. Come learn how easy it is to take back your cleaning products and create something healthier and better for your family and the environment.
WHY MAKE NATURAL CLEANING PRODUCTS AT HOME?
Conventional cleaning products are known for powerful cleaning results. But have you ever wondered what kind of ingredients they use to make them "clean" so well?
Often times, conventional cleaners contain harmful chemicals and additives that can cause more than just a "clean" home.
They have been known to contain ingredients that can cause health issues like cancer, respiratory issues, and can be an irritant to the skin. Which is our body's largest organ and can absorb many of the toxins that we are exposed to in our surrounding environment.
Just how many hours do we spend cleaning and breathing the air in our homes? That's a lot of hours per day!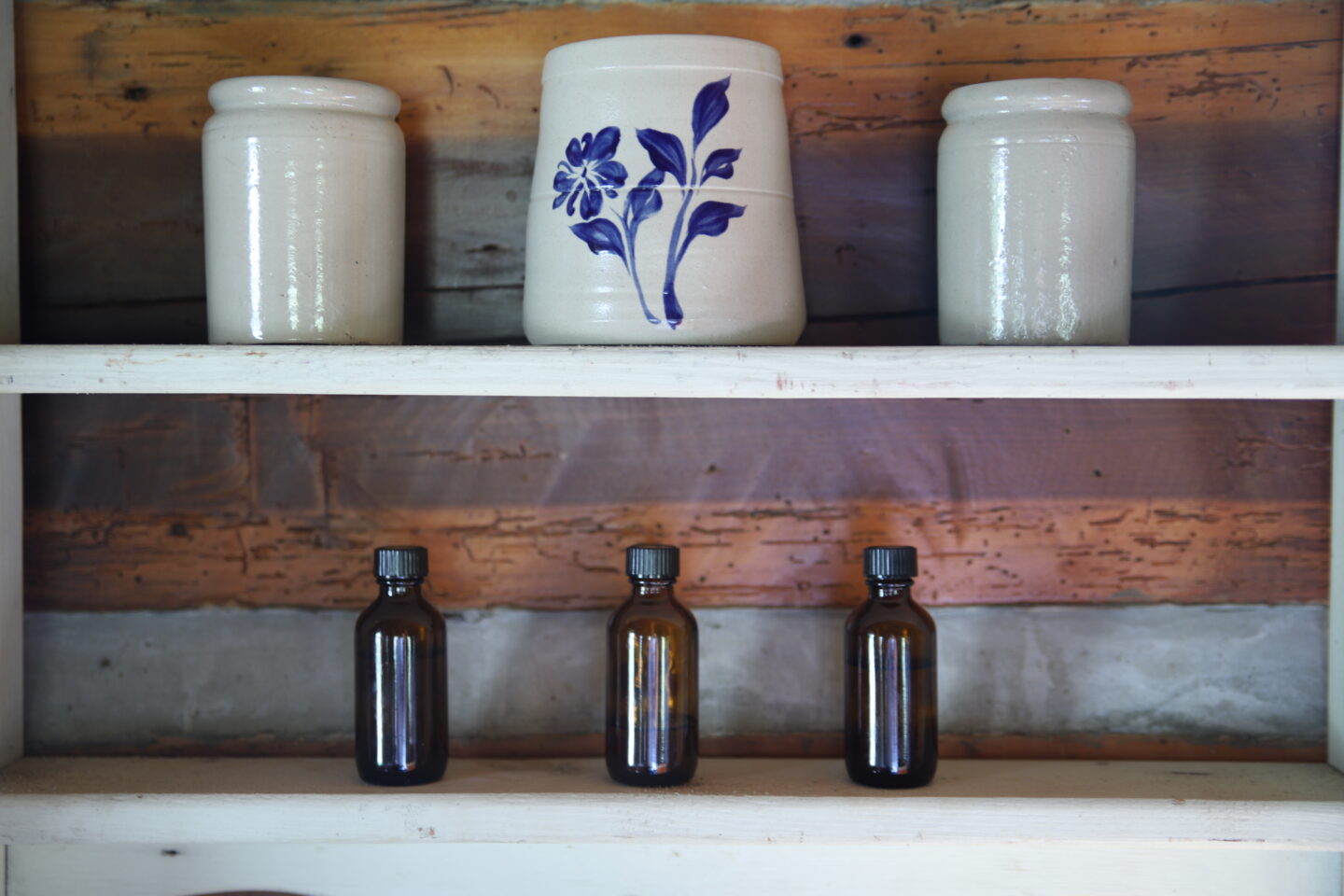 Natural cleaning is simple and much easier than most people think. With all the toxins in the world that we're exposed to on a daily basis, it's even more important these days to find natural ways to help minimize the harmful chemicals we introduce into our homes and what we eat.
Starting small and making the switch to more natural and safe alternatives can be so satisfying and rewarding. And it can save you a lot of money and time by making your own at home.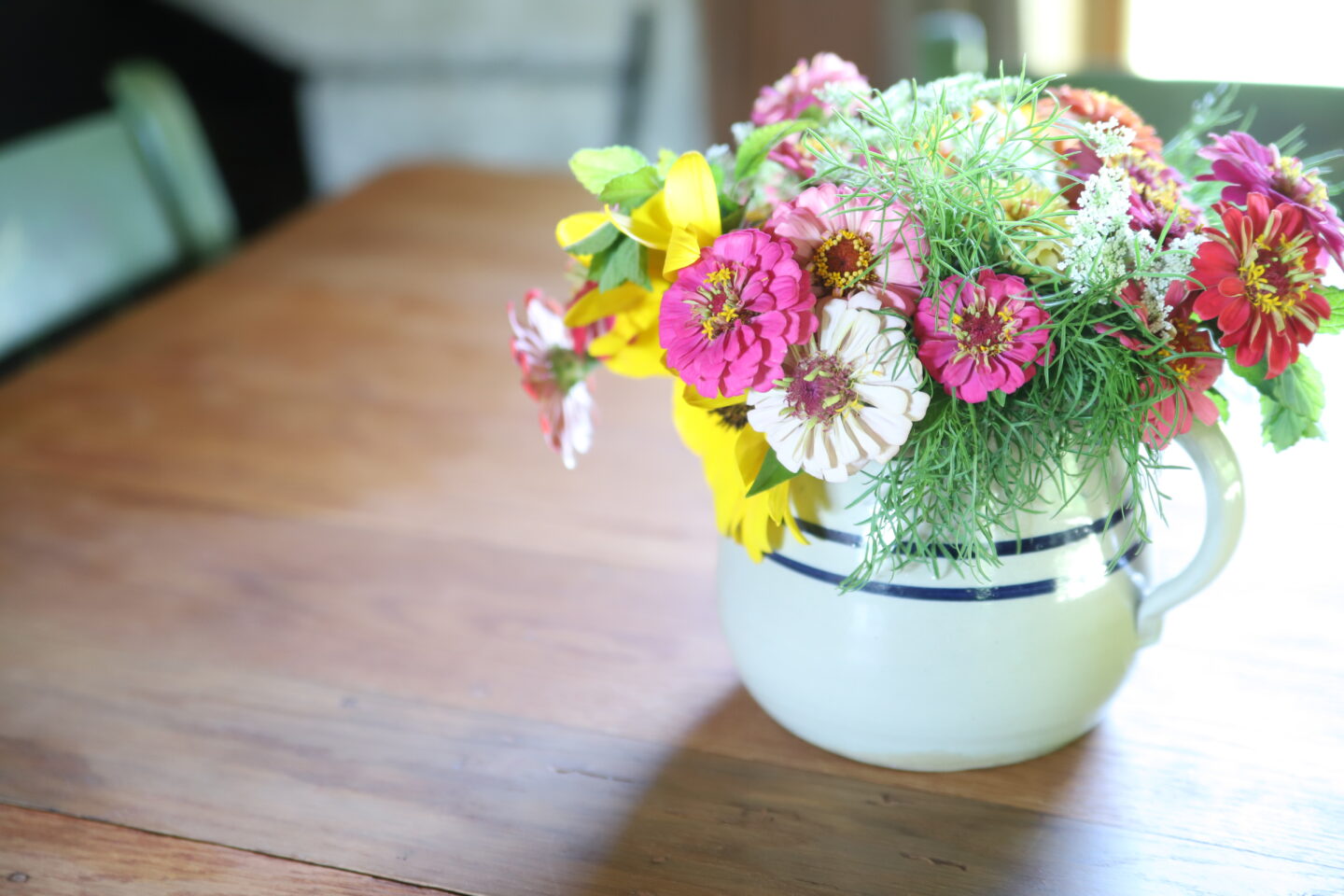 Learn how easy it is to make your own minimal natural cleaning products with these…
FOUR BASIC INGREDIENTS
WHITE DISTILLED VINEGAR
Made from acetic acid. Dissolves mineral deposits, soap scum, cuts dirt, and neutralizes odors. Combine with the ingredients below for more cleaning power. Use alone as an all purpose cleaner. Use with baking soda to help cut grease on stovetops and ovens.
DISTILLED OR FILTERED WATER
Does not leave a residue and the impurities have been removed, making it less conducive to mold and bacteria growth over time.
CASTILE SOAP
Acts as a surfactant that helps to lift dirt and grime off surfaces for easy clean up. It's helpful for cleaning multiple surface types and is biodegradable, so it is also safe to use outdoors.
ESSENTIAL OILS
Adds powerful antibacterial, anti fungal, and antiviral properties to your cleaning solutions, giving them even more cleaning power. Effective in combatting mold and harmful bacteria around the home.
NOTE: The great thing about these basic ingredients are that you can experiment and come up with your own simple recipes for different applications in your home.
**This post may contain affiliate links. Read my full disclosure here.
HOW TO MAKE A NATURAL ALL PURPOSE CLEANER AT HOME
SUPPLIES AND TOOLS
Microfiber cleaning cloth or mit
Castile soap (we typically use the Simple Truth brand)
Labels (you always want to label your homemade products. You can get your FREE printable cleaning labels at the end of this post.)
How to Make a Natural All Purpose Cleaner
Learn how easy it is to take back your cleaning products and create something healthier and better for your family and the environment with four basic ingredients.
Materials
1/2c Distilled white vinegar
1.5c Distilled or filtered water
1T unscented Castile soap
10-15 drops Tea Tree (Melaleuca) oil or lemon essential oil
Tools
Amber glass spray bottle (16 oz)
Small funnel
Microfiber cloth or soft rag
Instructions
Combine all ingredients in a glass amber bottle and shake well.
Let the solution sit for several minutes.
Then spray and wipe away dirt and grime with a microfiber cloth or soft rag.
Notes
May not be suitable for metal or stone countertops like marble or granite. Overtime, the acid in vinegar may wear away at the finishes.
PIN IT FOR LATER
WHAT SURFACES CAN YOU USE THIS HOMEMADE ALL PURPOSE CLEANER ON?
Counters
Floors
Steps
Toys
Mirrors
Tubs
Sinks
Fridge
Table
Chairs
Glass doors
Faucets
OTHER USES
Stove top
Walls and windows
Furniture and floors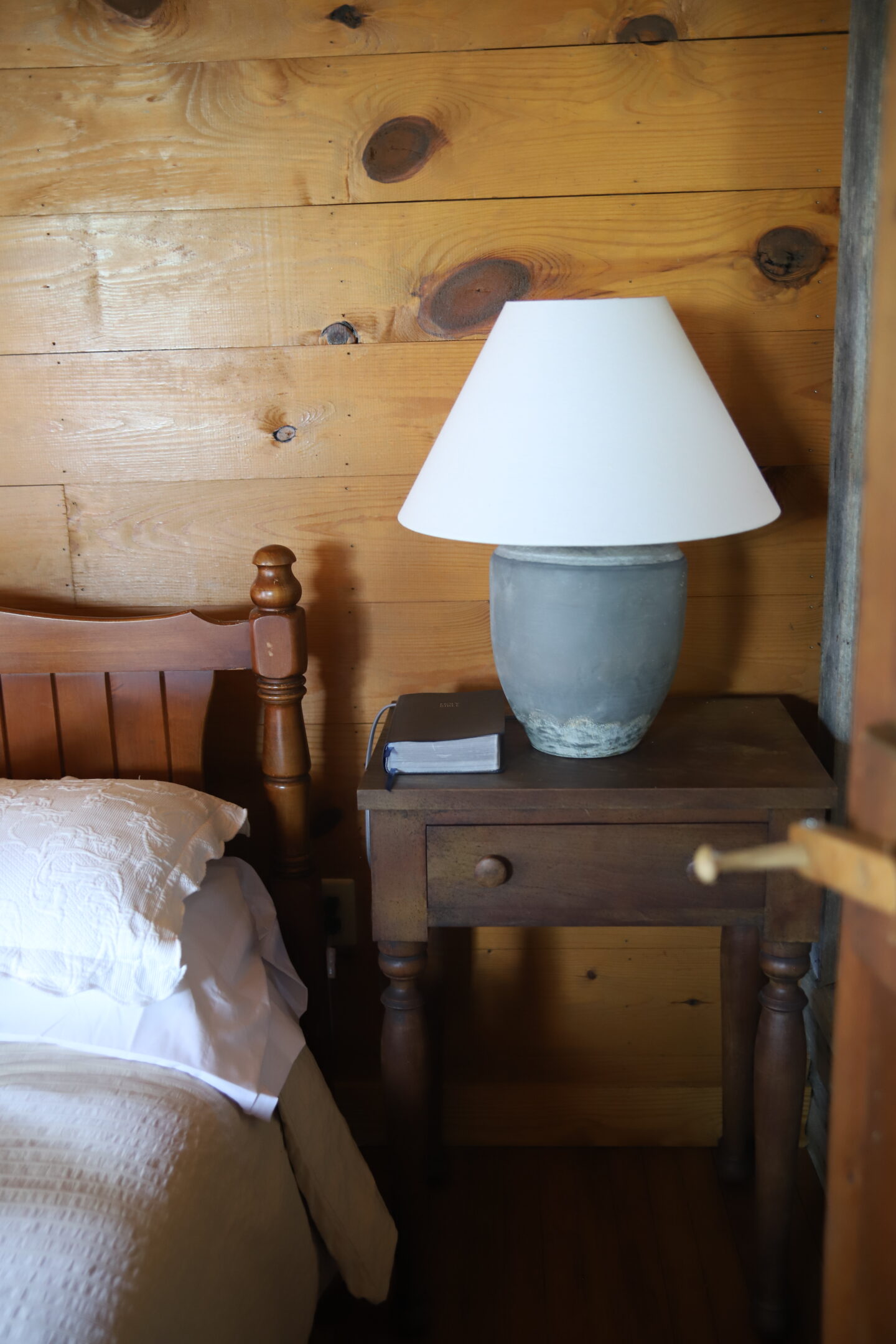 Baseboards and cabinets
OUR ESSENTIAL OIL FAVORITES FOR MORE CLEANING POWER
TEA TREE- (aka Melaleuca) antibacterial, antiviral, anti fungal, antimicrobial, removes musty or mildew odors
THIEVES- (homemade recipe coming soon) natural disinfectant that works to naturally clean against virus and bacteria
LEMON- powerful cleaning agent, antiviral, antibacterial, natural deodorizer, and helps sanitize surfaces
ROSEMARY- natural antiseptic, anti-bacterial, nice fresh scent
ORANGE- citrus smell, natural degreaser, and antiseptic
EUCALYPTUS- natural disinfectant and works well against virus and bacteria
CLOVE- offers anti-fungal properties and can help fight against mold
CINNAMON- helps kill harmful bacteria
GRAPEFRUIT- antibacterial, helps kill bacteria and freshens the air
PEPPERMINT-antibacterial, anti fungal, helps repel rodents and pests
BERGAMOT- not as powerful for cleaning as other citrus essential oils, but the fresh smell helps with offer an emotional boost while cleaning

GRAB A LABEL
I put together these FREE natural cleaning printable labels on Canva for you to download and use on your own homemade natural cleaning products.
More labels are in the works for a future post. So, be sure to stop back by or SUBSCRIBE to be the first to hear about what's new in the hollow.
TO USE:
Download print by clicking on either picture below.
Print label.
Cut around black square border with a little white showing to create a nice contrasting border.
Adhere with two pieces of clear packing tape.
Enjoy your new stylish natural cleaning labels.
NOTE: There are two of each label, just in case you need multiple bottles or if you accidentally make a mistake with the first label. (wink)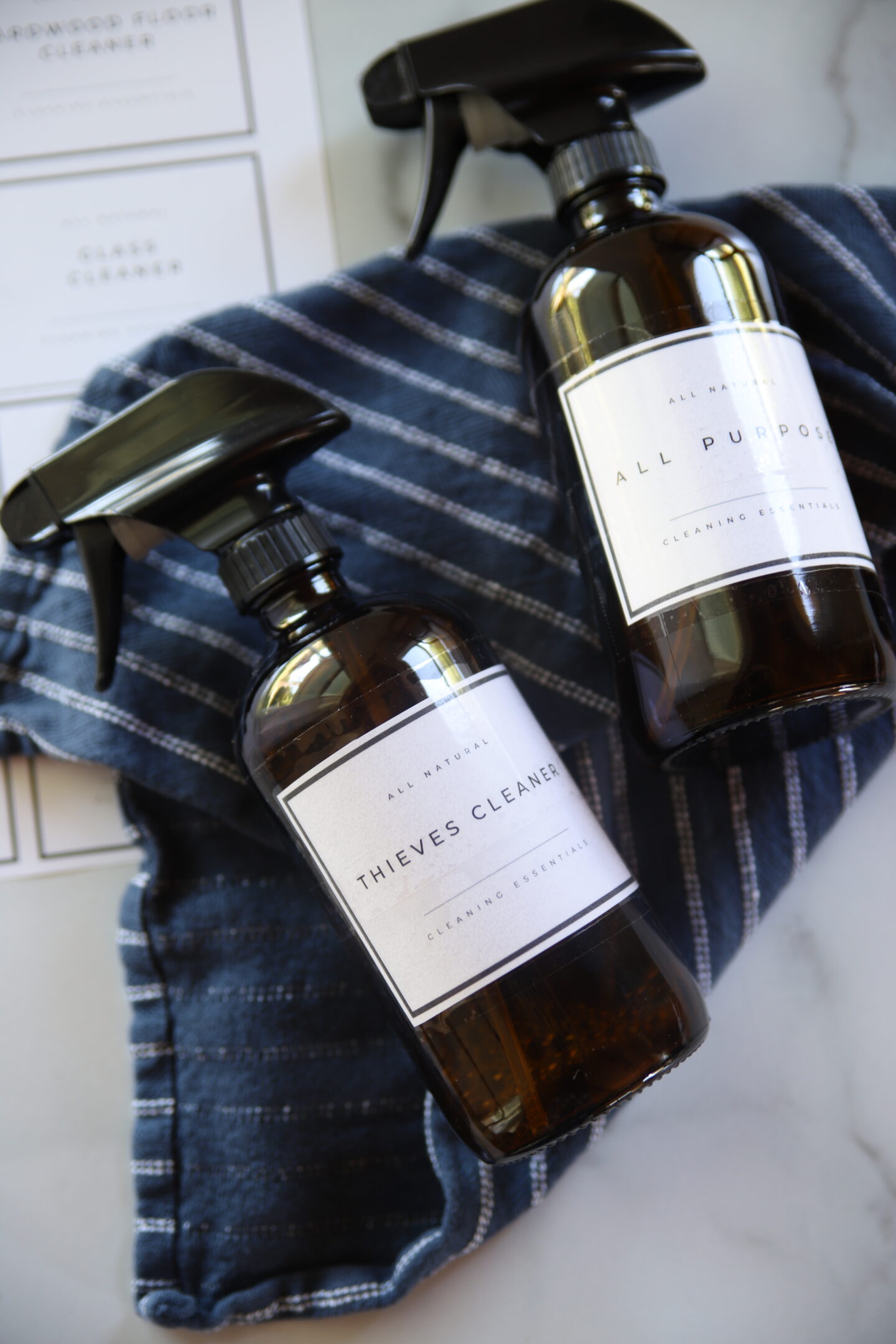 Form and Function
When it comes to cleaning, having a simple system in place, makes maintaining the home a snap! Making your own natural cleaning products at home has endless possibilities.
Be sure to check out my friend Lana at Girl, Teach Me and my latest YouTube videos on more ideas for minimal natural cleaning products here.
What are some of your favorite combinations for natural cleaning in your home?