"Back to Basics" is a weekly series that focuses on preparedness and simple practical life skills to help inspire you on your natural living journey.
Springtime in the hollow is a great time to enjoy some fun foraging for healthy edibles. With a little bit of know-how and some research ahead of time, you can learn how to safely forage your neck-of-the-woods for more biodiverse foods that you won't typically find at your local grocery store.
WILDCRAFTING BENEFITS
Wildcrafting takes more time and effort than simply getting into your car and driving to the closest health food store to pick up some helpful medicinal herbs and tinctures. So WHY hunt for them yourself?
The simple act of getting outdoors and getting fresh air and sunshine has been proven to help improve overall health. Studies have shown that those who make outdoor time a daily activity are happier, healthier, and live longer. Outdoor activity is a great free option to help encourage the whole family to put down their devices and spend time together making memories.
Nature has always had amazing gifts that God created for man to explore and enjoy the benefits from, without any intervention or cultivating by human hands. By choosing to wild craft each year, we help naturally promote local plants, flowers, and buds to grow faster and produce more. This can help benefit your local wild life population. Shopping nature for some of our food can help offer more naturally occurring phytochemicals, like flavonoids, alkaloids, and polysaccharides into our diets. Not to mention that these wild options offer more available nourishment through vitamins, minerals, and proteins…all for FREE.
Morels on the homestead
TIPS ON GETTING STARTED
LEARN THE BASICS
Research your local area for classes or join an online FB group for foraging if you are not close to a big city. Enlist the help from someone who has lived in your area and has experience in foraging the native foods. We purchased an herb series video that my friend Shoshanna Easling from the Bulk Herb Store, created with her mother. We live one county over from her and her sweet family, so early on, it was easier to spot some of the common wild foods from her videos. She has always been a wealth of natural health knowledge.
Plantain is an astringent and helps to draw out toxins from things like a bug bite or sting. The leaves are more commonly used, however the whole plant can be of use. It is helpful for inflammation, itching, and pain relief.
SAFETY FIRST
Be familiar with the edible varieties vs their counterfeit imposters. Herbal and botany books with detailed descriptions and clear pictures are useful when first starting your wild crafting journey. I researched a lot and watched a lot of You Tube videos before taking to the forest.
Pay attention to the area you are wildcrafting in. You want to make sure to avoid picking herbs along roadsides because they may have more poisons from heavy traffic and spraying poison around power line poles. Be aware of your neighbors and their gardening practices (conventional vs organic methods) to avoid contamination from possible pesticides.
Morels are rich with antioxidants & contain protein, fiber, & B-complex vitamins. They are said to help balance blood sugar & repair liver-damage. They also have the highest amounts of Vit D than other mushrooms. They are wild & are so unique that they cannot be farmed. Because of this, they are expensive & served in higher end restaurants & specialty stores.
Great sautéed in some organic grass-fed butter to release some of its natural juices. If you have extra, cool then freeze in ziploc bags for later use in omelettes & quiches.
BE FAMILIAR WITH HARVEST SEASONS
Harvest times vary throughout the country. Research when to search for the wild foods that you are hoping to enjoy. In our area, we have had wild black berries and mulberries growing in the summer, leafy greens in the spring, and ripened persimmons in the fall.
Living in the country makes wild crafting so much fun! Each year, we discover something new growing naturally on our homestead. Learning about each of their health benefits has become quite a treat and a great supplemental nature lesson for our enthusiastic homeschoolers.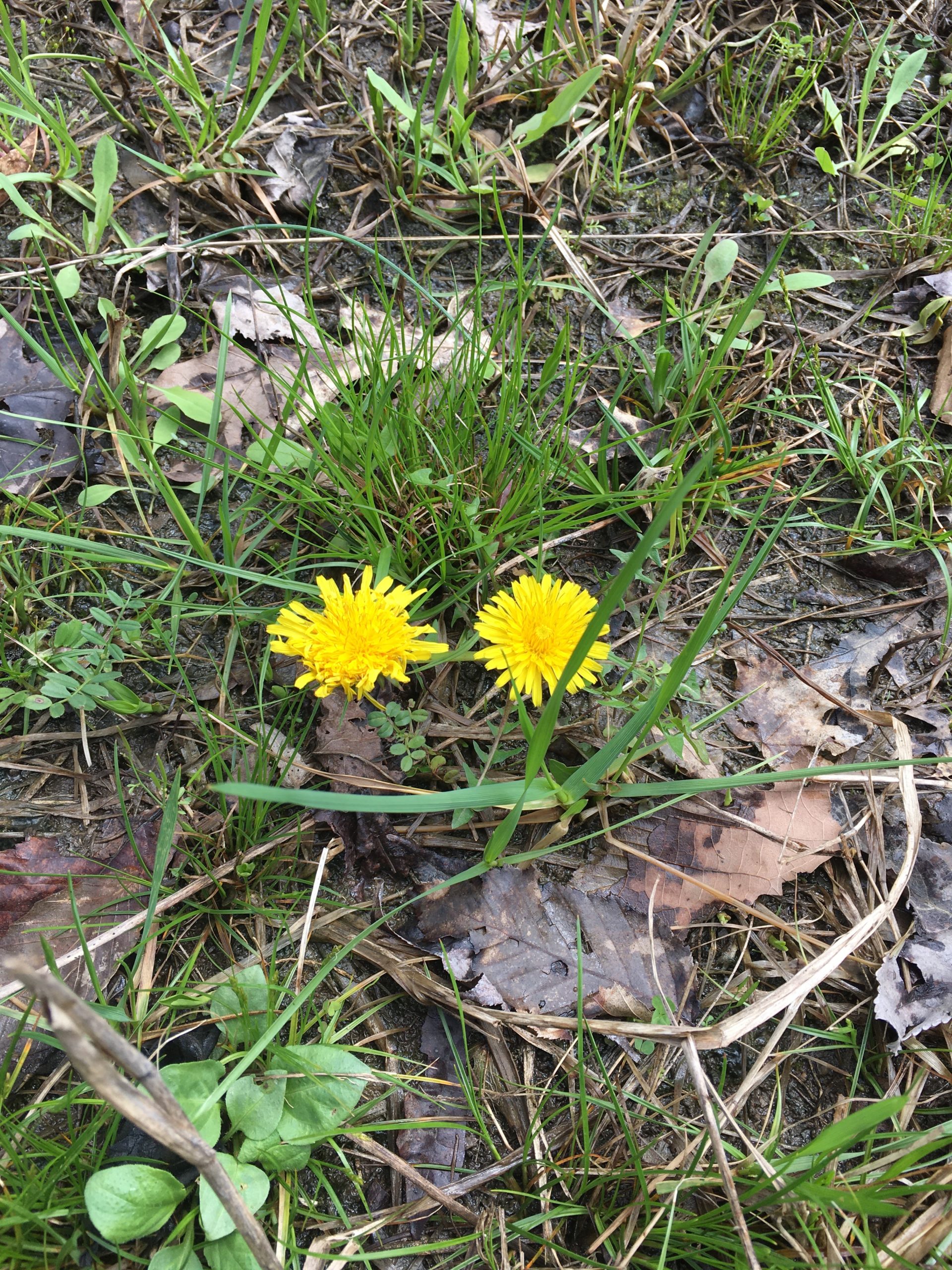 Dandelions are a great option for first time wild crafters. Their flowers, leaves, and roots are great for salads, cooked greens, and in soups. They are great for supporting healthy liver function, detoxification, and blood purifying. You can easily make them into teas, tinctures, and infusions. They are one of our favorites.
BE RESPONSIBLE
Harvest only what you will need. Removing too much of one variety at one harvest could be detrimental for the existing plant. Some mushrooms can take up to 35 years to grow. Remember that these foods are also necessary for your local wild life to enjoy. Like this little bee below.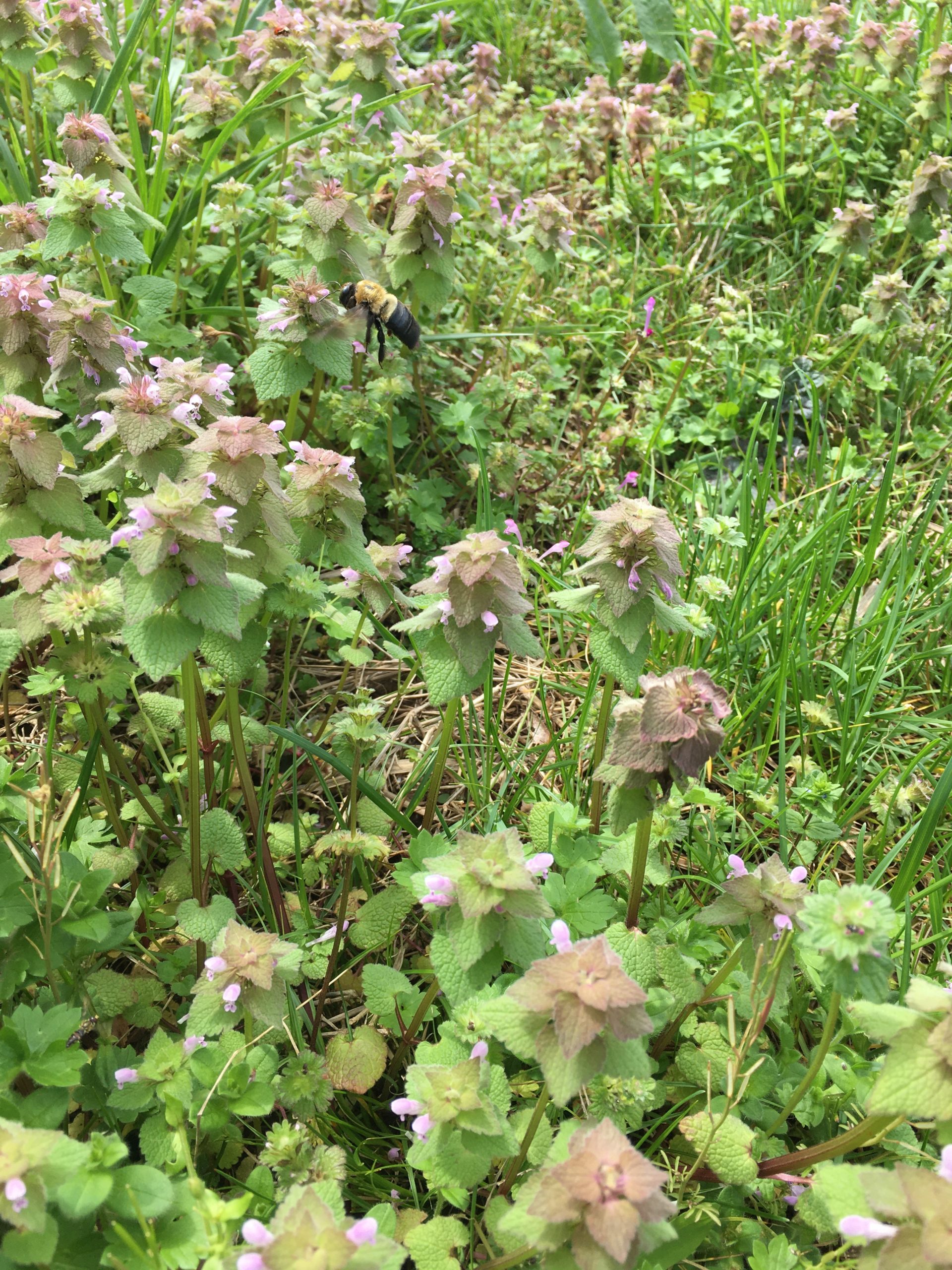 Edible flowers like these purple violets are packed with vitamin A and C and antioxidants. They help support your heart, blood, and respiratory system.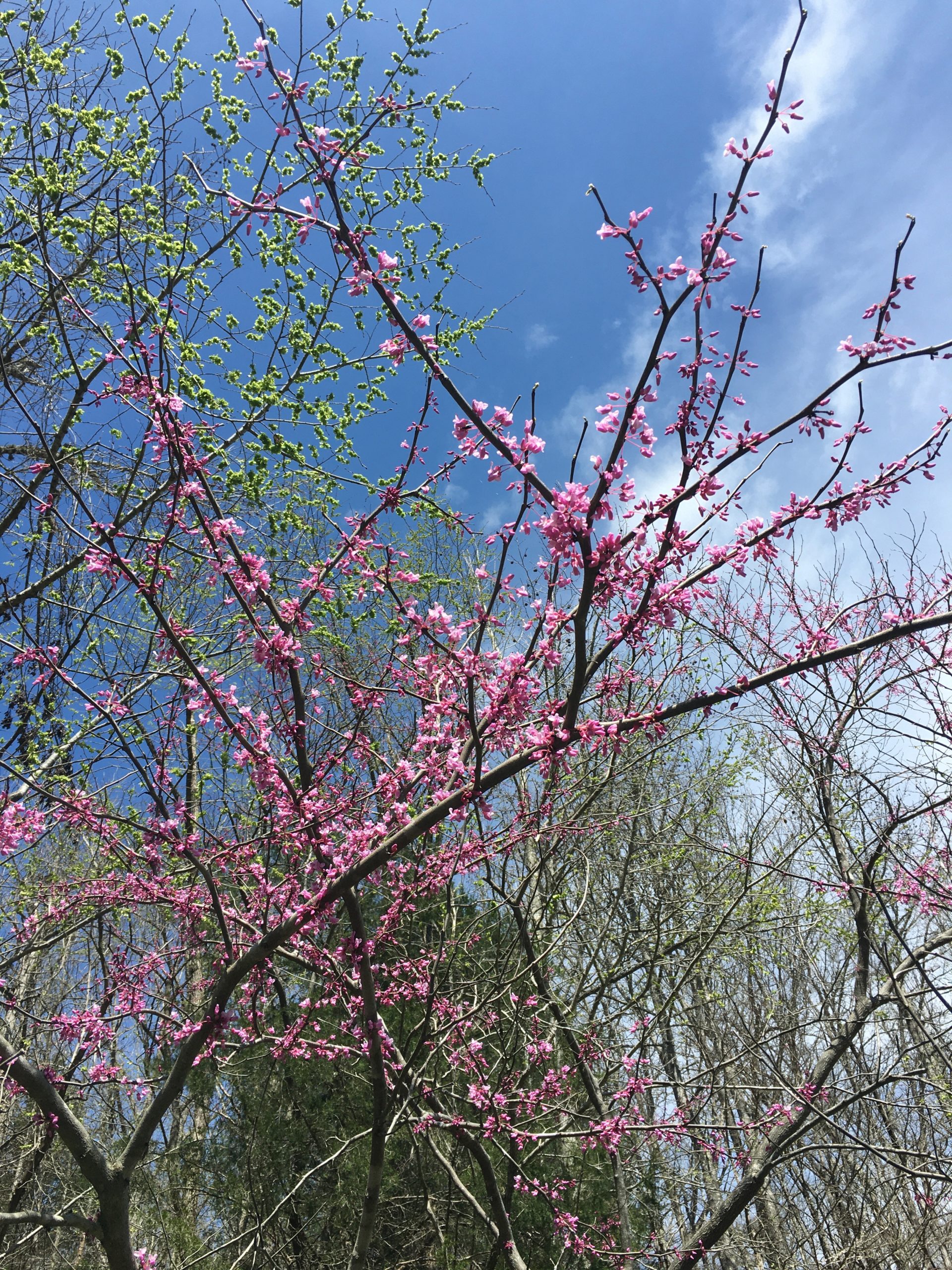 Redbud flowers are high in vitamin c and their bark and root are commonly used for fighting colds and flu symptoms.
GET CREATIVE
In addition to creating homemade tinctures, teas, and salad toppers, a simple Google search can provide you with inspiration on how to use your wild craft edible goodies. I like to bake with them and put them in soups. Some varieties are great for making homemade jellies and jams. We have some honey suckle bushes on our property that the littles love to snack on in between playing and exploring the property.
These wild onions have such a powerful smell and pop up all over our yard. So much so, that I sometimes can't keep up with the handfuls that the littles bring me each day during the season. (smile)
Chopping them and allowing them to dry on the counter for several days, then storing them in airtight jars helps save us money on store bought dried green onions.
This homemade chocolate cake with cream cheese frosting looks even more appealing decorated with these wild violet flowers.
MAKE IT A FAMILY AFFAIR
After you have researched your local area, get outside and put your new learned skills to the test. This is a fun family activity that you can do on any budget and with minimal equipment. All you need is some nice weather, something to carry your finds in, and some good walking shoes. Be sure to bring some water along to help you stay hydrated.
Our littles prepare themselves with comfortable boots, long sleeve shirts, play jeans, a hat, and sunglasses. As an added bonus, they also make sure to bring their tweezers and specimen kits from the Dollar Tree store for just in case they come across an interesting critter or two. You can easily use a Mason Jar with holes punched on the lid. We also bring gardening gloves just in case we need them and a trash bag for just in case we spot some trash on the ground. We all can do our part!
Always remember to find the JOY in the journey. Exploring natural options together in nature, makes for fun family memories to treasure long after the current season has already changed.

Disclaimer: The health and wellness posts shared here on GracefullyHome.com are not intended to diagnose, treat, prevent or cure any illness or disease. The information provided on this blog is for general educational purposes, has not been reviewed nor approved by the FDA and is not intended to take the place of advice from your medical professional, licensed dietician or nutritionist.
You are solely responsible for your health care and activity choices. Use of any of the recommendations or helpful tools and tips on the GracefullyHome.com blog does not constitute a client-coach relationship.