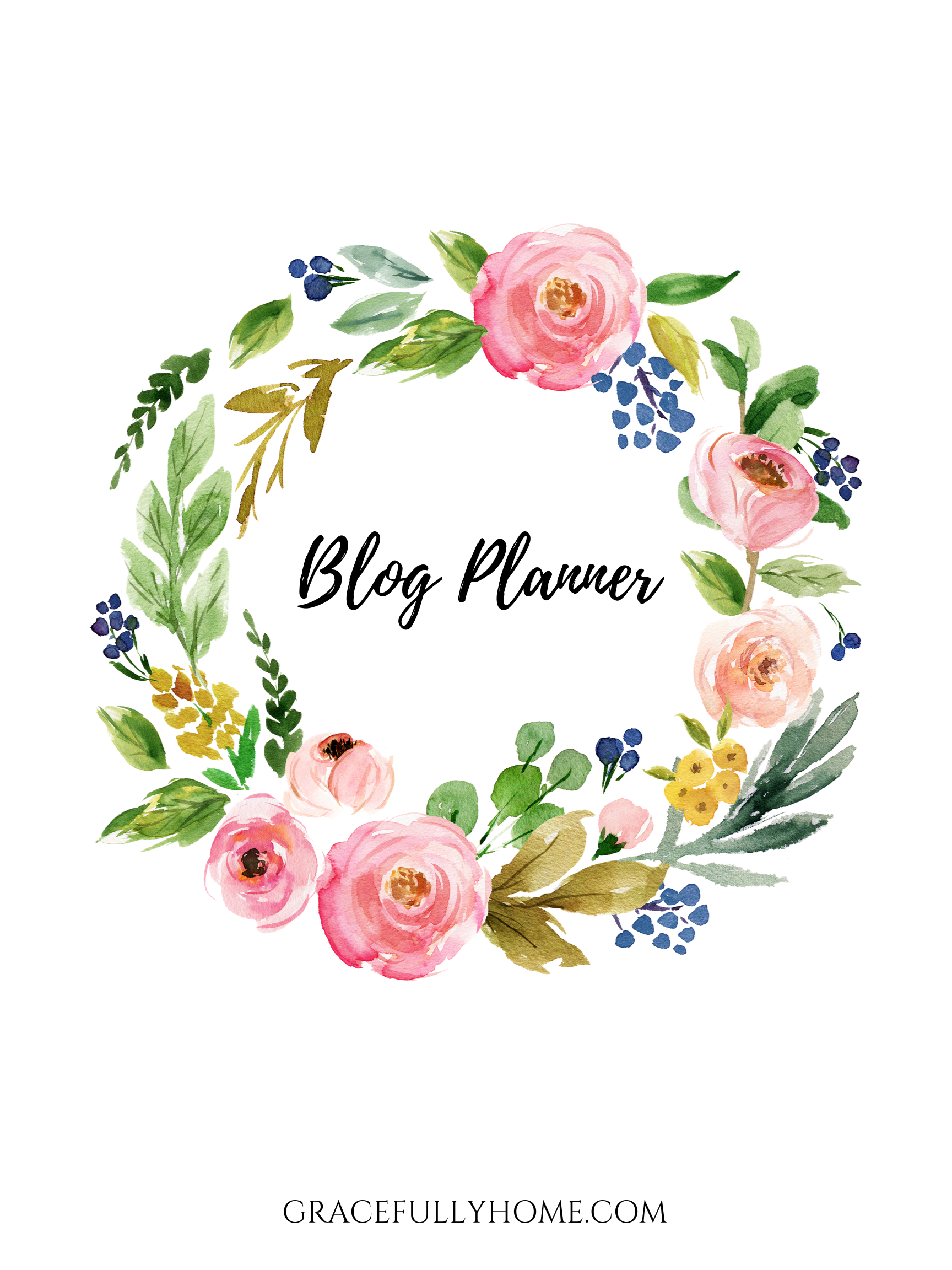 Are you feeling overwhelmed as a new blogger OR perhaps you are a seasoned veteran, but feeling like you are in a rut. Maybe you find yourself unable to keep up and stay organized with all the new collaborations waiting in the wings. Maybe you're feeling blogger burn-out and wondering what you can do to press pause, regroup, and reset.
This is where I say, "Join the club!"  But instead, I want to say I may have a solution to your blogger organizing woes.  Read on to see what I came up with to solve my own blogging challenges.
As a homeschooling and homesteading mother with littles still under foot, running a website and blog, not to mention growing my holistic health coaching ministry, can really make for more anxiety and stress. Because I love sharing and helping others learn ways to promote more mindful living, I had to figure out a way to organize my own time better so that I could serve others better.
This professional blogging career can really take a toll on your self-esteem and can quickly take the wind out of your "Big Dream" sails.  It is definitely not for the faint at heart and quite frankly, I think many of us enter into it not really knowing what to expect or what we are doing.  I would venture to say that many lose heart and quit before they even get started.  Being an influencer these days means you have to compete with hundreds of thousands of other bloggers to grow your audience. Well, fear not!  I have something that you may find helpful in getting your blogging business in order.
Introducing our NEW Gracefully Home Blogging Planner Printable Collection. I love the way these turned out!  The colors and graphics are so cheerful and bright.  They are sure to keep you motivated and organized as you build your blogging business.
Click HERE for my privacy and disclosure policy, along with the Terms of Use for ours services and resources.
Select appropriate product on drop down menu below. After payment is received, you will receive an e-mail with the links to download your copy. Please be sure to check your spam folder, just in case your confirmation email is sent to that folder.
NOTE: Due to the nature of this digital product, all sales are final and refunds will not be offered once payment is received and product is downloaded.
If there are any specific worksheets that you feel could help you stay organized, feel free to leave me a comment below and I will see what I can do to make it happen.
SUPPLIES YOU WILL NEED
2 inch binder
page protectors
dividers
label maker (for labeling the spine of the binder)
printable paper
cardstock paper
a printer that can print high quality graphics
thumb drive (optional if you need to print it out at a printing center)
hole puncher
NOTE:  If your printer is not able to print with high quality graphics, you may also save these onto a thumb drive and bring the copies to your nearest printing shop.  Remember that the printables offered on GracefullyHome.com are for personal use only.  Read more about our policy here.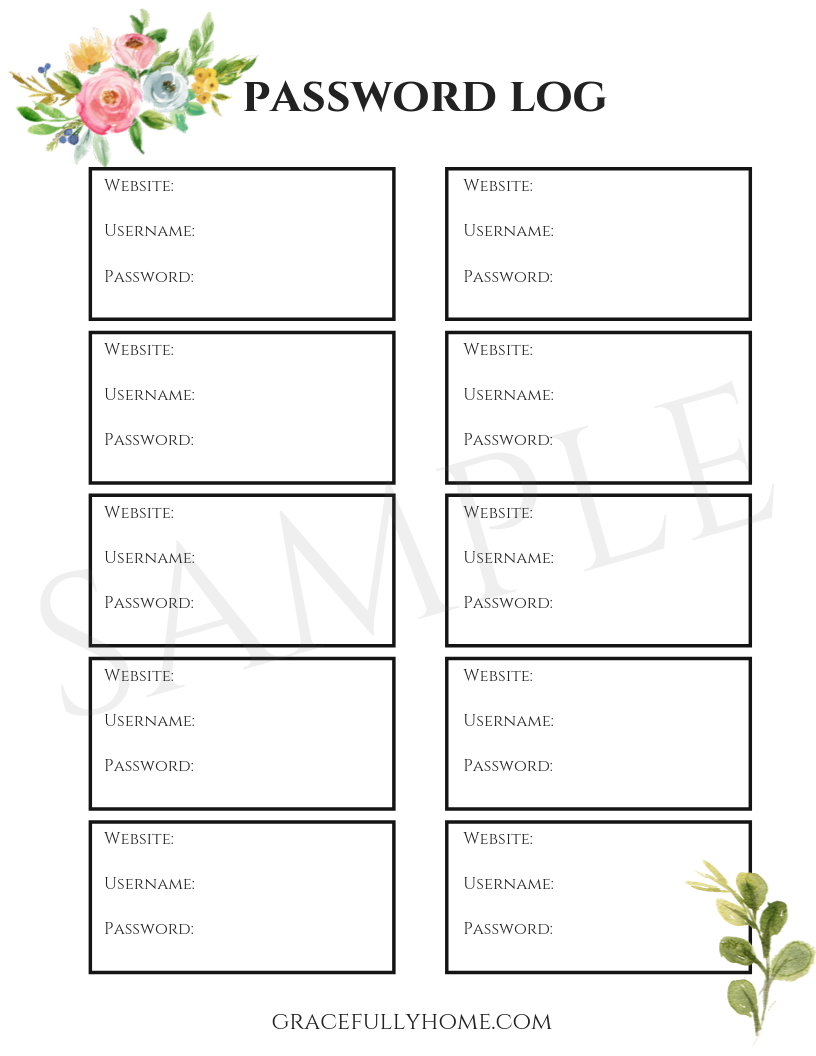 I found that keeping track of all the different accounts and their passwords were challenging as I continued to build my home-based business.  You need one for your blog or website, hosting company, apps that you may use for graphics, photos, resource sites, and of course, all your social media platforms. So, the Password Tracker was the first worksheet that I created with graphics that I found at CreativeMarket.com.  If you are looking for quality graphics that you can use for your blog and create opt-ins for your readers, I highly recommend this resource.  It has helped me prioritize better and stay on top of my blogging and coaching business.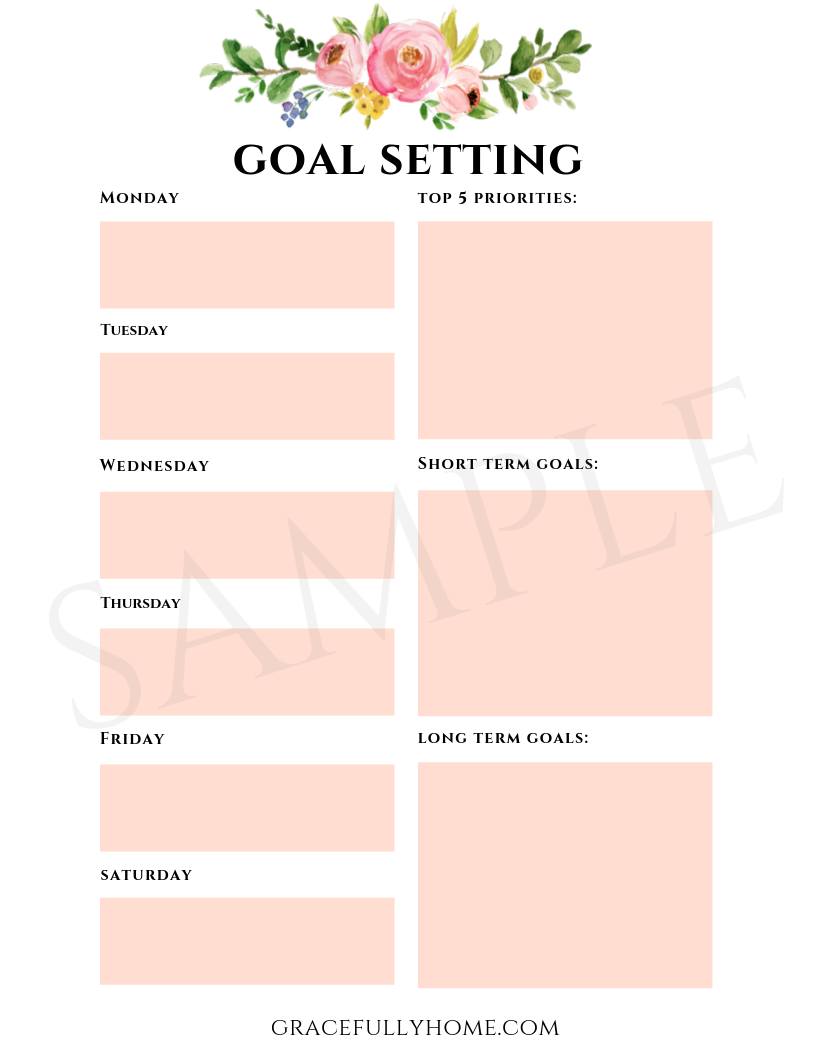 "A dream without a goal is just a wish." Last month, I sent out our monthly simple and natural living newsletter talking about how important it is to be clear about your vision and the steps necessary to reach your goal.  This pretty worksheet will help you see your vision broken down at a glance and help you organize your top priorities.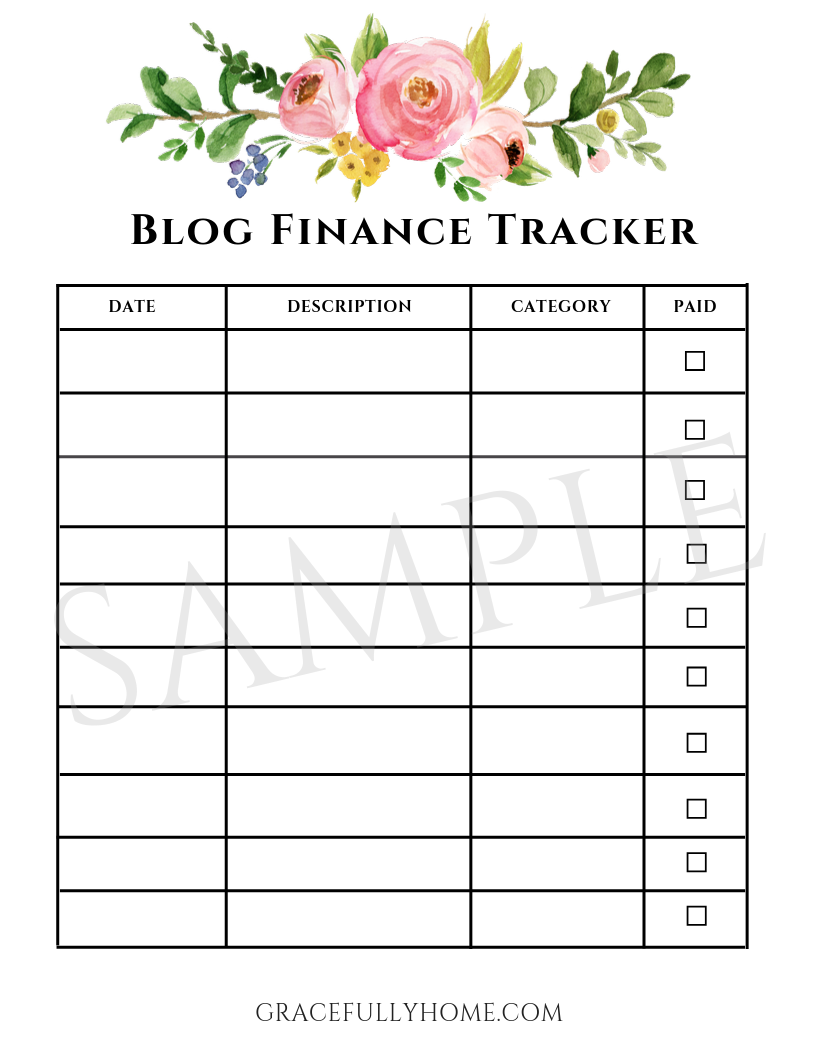 Let's face it, when you are starting out as a new blogger, the costs can add up. Being able to take note of where your money is going for your blog, will help you better manage your blogging finances and keep you from spending more than what is coming in.  This Blog Finance Tracker worksheet can help you do that. Keep a page protector next to the worksheet in your binder so that you can easily store your business receipts for ease during tax time.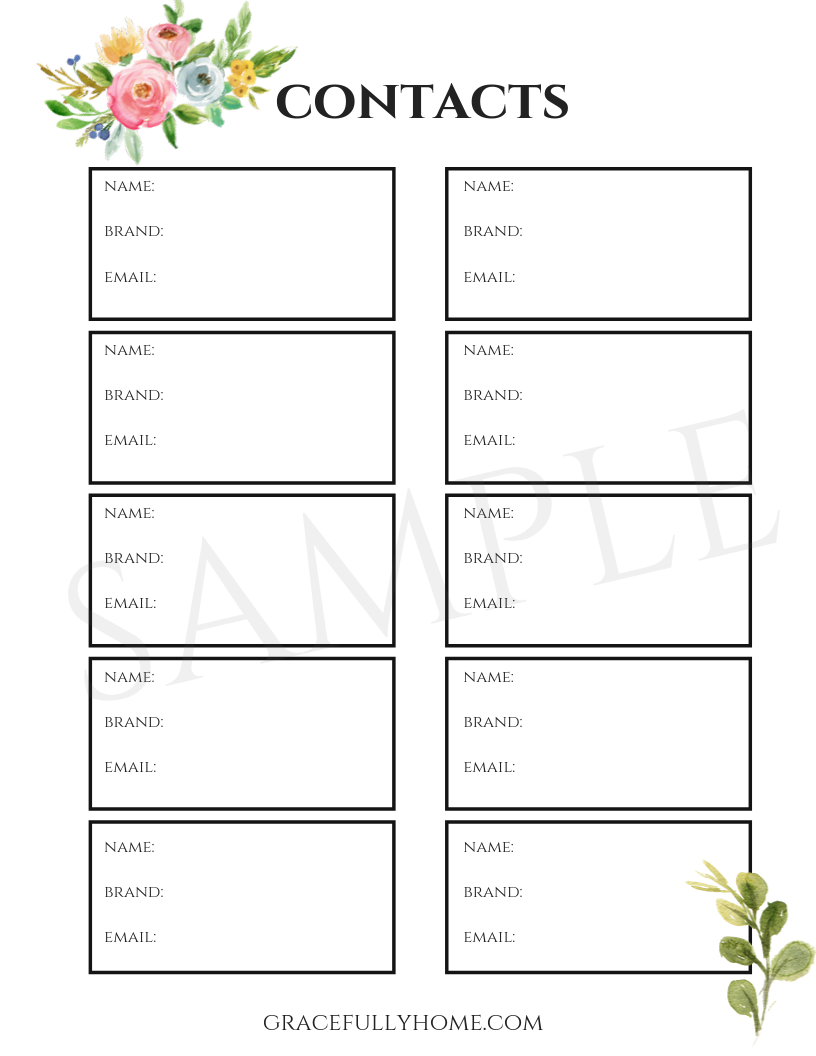 I love having a sheet that I can quickly add any new fellow bloggers or even collaboration partners.  With all the business cards I received during the Haven Blogging Conference, I needed a way to keep all the new potential collaborators in one place.  This has turned out to be most helpful.
I am finding that by keeping important documents, notes, and resources close at hand and organized together, is making life run a lot more smoother here in the hollow.  I Hope that you will find this new and affordable resource helpful as well.